Fresh Air Kids Switzerland; Sustainable Fashion
Broadcast on:
20 April, 2021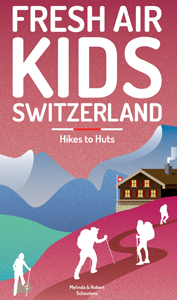 Get the kids outside, show them how to connect with nature and enjoy some relaxing time with the family! "Fresh Air Kids Switzerland 2 - Hikes to Huts" is the new book written by Melinda and Robert Schoutens, a sequel to their bestseller "Fresh Air Kids Switzerland". The book comes out in May 2021 and is the ideal travel guide for families with older kids who are looking for trips to the Swiss Alps. With 32 descriptions of hikes to huts and multi-day adventures, families are inspired to spend more time in nature. The book contains maps, diagrams and all necessary information for a successful multi-day trip. Melinda and Robert joined us in the studio to share their story. Listen to the interview here.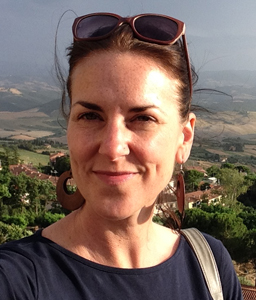 Our "Queen of Green" Carrie Aikman came in to talk about some of the pitfalls of the fashion industry (it ain't good), and introduce some inspiring and innovative local entrepreneurs who are committed to having a positive impact: vyn, Manusia, Share A Look, T2RIFF, Baby Come Back (launching later in the year) and ID Geneva. Support these local social entrepreneurs, and look and feel good doing it! Listen to the details here.
Our music theme this week: the opening track on debut albums, Part 5 (Part 1 was here; Part 2 was here; Part 3 was here; Part 4 was here). All bands great and small had to start somewhere, and the first song on their first album sets out the stall and says: this is who we are! We played:
New Order - Dreams Never End
The Police - Next To You
Phoenix - School's Rules
The Jesus And Mary Chain - Just Like Honey
Pulp - My Lighthouse
Interpol - Untitled
Joy Division - Disorder