Sustainable Living - Finding A Community; Black Lives Matter - Information and Resources II
Broadcast on:
16 June, 2020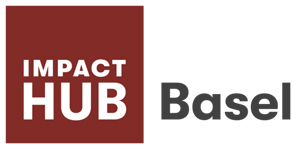 Our "Queen of Green" Carrie Aikman joined us today to share her resources for "finding your people" within Basel's sustainability community. Don't let language barriers - or anything else - stop you from finding meaningful connection with people passionate about helping people and planet. For links and more details, listen to the segment here.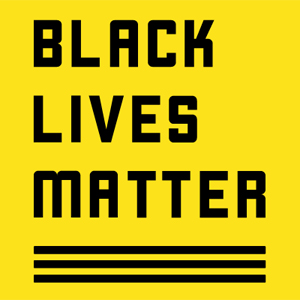 Living in Basel and experiencing the Black Lives Matter protests here last weekend, one could be left with the impression that it's "business as usual" in the sense that an orderly outpouring of public anger related to the criminal use of force is underway - the key word being "orderly". The reality is far different. An article by the New York Times today relates how no less than 98 cities in the US have now used tear gas and other means of force to deal with the crowds of protesters having taken to the streets - never mind the global shows of support for the Black Lives Matter movement, including here in Switzerland. There has not been a period of public outrage and violence like this since the 60s and 70s.
Last week, we focused on Black Lives Matter organisations and networks and how we can all help and donate.
This week, our focus is on anti-racism alliances and networks as well as online events that are accommodating the simultaneous Covid reality.
Alliance Against Racial Profiling
The «Alliance against Racial Profiling» is a movement consisting of activists, scientists, and artists alongside with human rights organizations und persons who fight against «Racial Profiling» and the structural racism that is linked with it.
European Network Against Racism (ENAR)
ENAR works to put an end to structural racism and discrimination across Europe and make a real difference in ethnic and religious minorities' lives.
European Commission against Racism and Intolerance (ECRI)
The ECRI is a unique human rights monitoring body which specialises in questions relating to the fight against racism, discrimination, xenophobia, antisemitism and intolerance in Europe.
SOS racism and discrimination Switzerland
«SOS racism» takes action against racism in Switzerland, supporting individuals as well as working on projects. The organisation's purpose is to take action against racism, discrimination, intolerance, and structural violence in our society. In its function as information and counsel centre for victims of racism and discrimination, «SOS racism» contributes to the enforcement of human rights in Switzerland.
Educate Yourself: Online Racial Equity Workshops
Eventbrite has collected online events to inform and educate us all about racism. Let's be better, together, by standing for an equitable society and with those fighting for justice for the Black community. Let's use this time for learning, listening, engaging in the discourse, and doing better as individuals and as a country.
Buying music
One of the platforms we recommend that you buy your music from is Bandcamp. Not only will you directly support artists on there, Bandcamp also regularly donates 100% of its share of sales to important causes. This coming Juneteenth, for example (June 19, from midnight to midnight PDT), and every Juneteenth hereafter, for any purchase you make on Bandcamp, the company will be donating 100% of their share of sales to the NAACP Legal Defense Fund, a national organization that has a long history of effectively enacting racial justice and change through litigation, advocacy, and public education.
Our music theme this week reflected what's going on, with songs about racism, protest, revolution, and hope. We played:
Fire From The Gods - Truth To The Weak
Marvin Gaye - What's Going On
Skindred - Warning
Chronixx - Black Is Beautiful
Mickey Guyton - Black Like Me
Joey Bada$$ - Land Of The Free
Rage Against The Machine - Killing In The Name