Black Lives Matter - Information and Resources I
Broadcast on:
9 June, 2020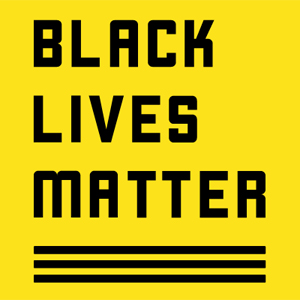 It's been a hellish couple of weeks for the world - in fact, it's been a hellish year so far. But if you're Black and you live in the US, or indeed around the world, it's been hellish for a lot, lot longer than that. As many people have been saying recently: nothing should go back to normal; normal wasn't working. So what can we do to help?
Here are some resources to start with: organisations you can donate to, petitions you can sign, information you can absorb - both US-based and Switzerland-based:
#BlackLivesMatter was founded in 2013 in response to the acquittal of Trayvon Martin's murderer. Black Lives Matter Foundation, Inc is a global organization in the US, UK, and Canada, whose mission is to eradicate white supremacy and build local power to intervene in violence inflicted on Black communities by the state and vigilantes. If you can't donate, there are links to petitions and actions.
When you're done: educate yourself. This doesn't go away once the topic isn't "trending."
The Movement for Black Lives (M4BL) formed in December of 2014, was created as a space for Black organizations across the country to debate and discuss the current political conditions, develop shared assessments of what political interventions were necessary in order to achieve key policy, cultural and political wins, convene organizational leadership in order to debate and co-create a shared movement wide strategy. Under the fundamental idea that we can achieve more together than we can separately. Visit Movement For Black Lives for additional ways you can help the cause.
Until Freedom is an intersectional social justice organization rooted in the leadership of diverse people of color to address systemic and racial injustice.
National Lawyers Guild Mass Defense Fund
The Mass Defense Committee (MDC) is a network of lawyers, legal workers and law students providing legal support for political activists, protesters and movements for social change.
The official GoFundMe to help support the Floyd family.
The National Bail Fund Network is a national project that works with organizers, advocates, and legal providers across the country that are using, or contemplating using, community bail funds as part of efforts to radically change local bail systems and reduce incarceration. Read here why this is important. And here's another article on this.
Alternative media organisation. Capturing the community response, not from elected officials or talking heads, but from normal people, is essential in understanding the fraught situation. That coverage comes most potently in the form of long-format live streams on various platforms, including YouTube and Facebook.
This document is intended to serve as a resource to white people and parents to deepen anti-racism work.
Amnesty International in Switzerland
Inspiring people to fight against injustice in order to bring the world closer to human rights & dignity enjoyed by all. They have a "Justice for George Floyd" petition you can sign, and of course you can donate.
The comprehensive Swiss human rights portal
Collected news on Swiss human rights policy and on human rights issues in Switzerland.
Federal Department of Home Affairs - Service for Combating Racism
The Service for Combating Racism (SCRA) is a federal government body tasked with preventing racism. It plans, develops, promotes and coordinates relevant activities at the federal, cantonal and communal level.
A week of broadcasts against racism, organised every year since 2014. Check out this year's broadcast from March 2020 (in German).
Buying music
One of the platforms we recommend that you buy your music from is Bandcamp. Not only will you directly support artists on there, Bandcamp also regularly donates 100% of its share of sales to important causes. This coming Juneteenth, for example (June 19, from midnight to midnight PDT), and every Juneteenth hereafter, for any purchase you make on Bandcamp, the company will be donating 100% of their share of sales to the NAACP Legal Defense Fund, a national organization that has a long history of effectively enacting racial justice and change through litigation, advocacy, and public education.
Our music theme this week reflected what's going on, with songs about racism, protest, revolution, hope, and much more; from the Civil Rights movement in the 1960s to right now. We played:
Run The Jewels - walking in the snow
Amaal - Last Ones
Childish Gambino - This Is America
Dave - Black
Fire From The Gods - The Voiceless
Trey Songz - 2020 Riots: How Many Times
Beyoncé - Freedom
Sam Cooke - A Change Is Gonna Come