Flipperclub Basel, Sustainable Fashion, Carta Blanca Dance, Wortschatz
Broadcast on:
10 October, 2017

Alain Müller from the Flipperclub Basel was on the show today to talk pinball machines! The Flipperclub has around 55 machines that you can play during the club's open days, every third Friday and Saturday of the month. The games range from electro-mechanical machines to digital, from the 1950s right up to now. A paradise for pinball machine aficionados! The next days open to the public are October 20 and 21; there's an admission fee of CHF 20.- plus a CHF 10.- deposit, which you get back when you leave. Good news: if you want to take the whole family, it's half price for adults and kids on Saturdays between 4 and 8 pm. You can book the Flipperclub for birthday parties or company bashes as well. For more details on the kind of pinball machines they have and which are Alain's and Joel's favorites, listen to the full-length interview here.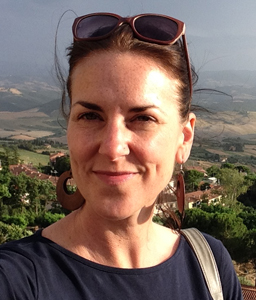 It's boot and cozy-sweater season! We all walk past window display after window display with the whole new fall fashion line-up staring back at us, enticing us, until eventually we all come to the same conclusion - I need that faux-fur sweater, STAT. But wait - not so fast! In this episode, our "Queen of Green" Carrie Aikman confronts some of the freaky facts surrounding the fashion industry and gives some eco-options to consider, including shops in and around Basel. Here's a list of second-hand shops in Basel, as well as eco-friendly shops Roots and Claro. Listen to the segment again here.
Choreographer and dancer Jorge Garcia Perez joined us to talk about upcoming dance production "Carta Blanca Dance". In the unique setting of IWB Filter 4, the second in the Presents series features five new pieces by choreographers Alba Carbonell, Armando Braswell, Mara Galeazzi, Anthony Ramiandrisoa, Tana Rosás Suñé and Jorge Garcia Perez. Five of them are part of the Ballett Theater Basel; one is guest star choreographer from the Royal Opera in London, Mara Galeazzi. The breathtaking Filter 4 is a beautiful and unconventional space for an unconventional show. The premiere is on Thursday, October 12th at 19:30; the following shows will be on Friday and Saturday (13th and 14th) at 19:30. You can get your tickets right here at Ticketfrog (CHF 35.- / 25.-)! Listen to the interview again here.
Plus we had Christoph Kirn from Basel-based German language coaching firm Wortschatz bringing you the answers to your most vexing German language questions: this week, when to use the articles: Der, Die and Das! Click here for the answer!
Icelandic electronic maestros GusGus have released a new single and will be performing at the Kaserne this Saturday, October 14th. Inspired by this, we explored the music scene in Iceland and played:
GusGus - Featherlight
Ceasetone - Full Circle
Petur Ben - God's Lonely Man
Hildur - I'll Walk With You
East Of My Youth - Mother
Wesen - The Low Road
Karó - Silhouette
Snorri Helgason - Summer Is Almost Gone
Tilbury - Drama
Kaleo - Way Down We Go (LIVE in a volcano)