Ian Lane - The Basel Trilogy, Kevin Richmond's Dance Round-Up
Broadcast on:
18 April, 2017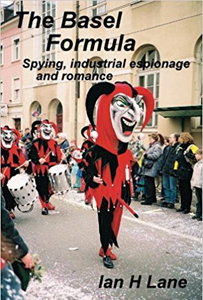 Author Ian Lane joined us in the studio today to talk about his Basel Trilogy. The Basel Formula, The Basel Exodus and The Basel Account are spy novels set mainly in Basel, with Fasnacht a backdrop in one of the books. Ian Lane worked with the Inland Revenue for many years and says that "I read so much fiction, working in the tax office, I thought I might write some of my own". Ian has visited Basel many times over the years, experiencing it as a compact yet multilingual city, ideal as a setting for his novels. You can find his books in Bider & Tanner as well as on Amazon. Listen to the interview again here.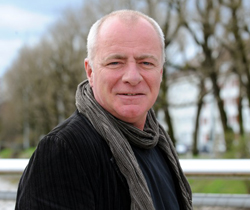 Our Arts Correspondent Kevin Richmond told us all about the dance performances happening in Basel in the coming months. At the Musical Theater, for example, there's Mummenschanz with their programme "you & me" from May 17 - 21; while from 25 - 30 July, you have the Alvin Ailey American Dance Theatre. At the Theater Basel, there's Rodgers and Hammerstein's musical Carousel, performed until May 5th, and more. And at the Kaserne Basel, check out wildwuchs 2017, which investigates the impact of living «inside» or «outside» our society. For these and more details, listen to Kevin's segment here.
Our music theme this week was Easter! Whether you celebrate it or not, we hope you had a few days off either way, and we're prolonging the holiday with this (rather odd) mix of tunes:
Easter - Lights Out
Marillion - Easter
Emmy The Great - The Easter Parade Part 2
Th' Legendary Shack Shakers - Easter Flesh
Gene Autry - Here Comes Peter Cottontail
Love Battery - Easter
Nat King Cole - Easter Sunday Morning
The Prize Fighter Inferno - Easter
The Smooths - Get By (Easter Egg)
Bing Crosby - Easter Parade
Peter Pan Orchestra and Players - Betty Bunny's Birthday Day
The Temper Trap - Resurrection
Ella Fitzgerald - I'm Putting All My Eggs In One Basket
The Hold Steady - How a Resurrection Really Feels