Dust of Soul and Positive Music Power
Broadcast on:
14 November, 2023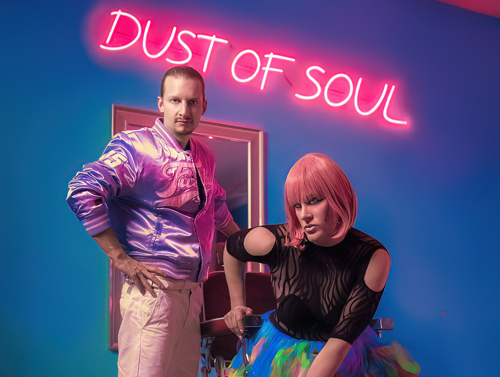 Dust of Soul are a Swiss music duo who combine distinctive vocals and powerful piano-playing. Saskia Stäuble, known professionally as "Dusty", is a Swiss singer, songwriter, composer and motivational coach. She is the first singer and motivational coach to combine both art forms to create a positive impact on audiences through music. Michael Odermatt, known professionally as "MiKey", is a Swiss pianist, composer and music producer. He is known for his purely intuitive expression on the piano and his ability to capture the essence of Dust of Soul visually and to produce music.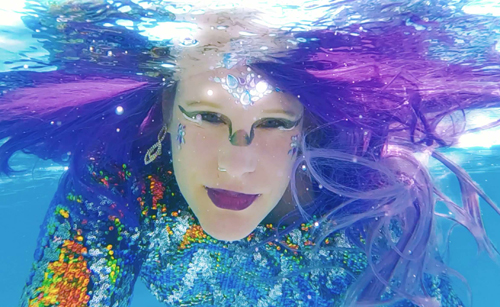 "Positive Music Power" is their musical concept that aims to spread positivity, inspiration and empowerment through their music. It is not just about the music itself, it is also about the effect it has on audiences. In their "Intuitive Music Reading" sessions, Dust of Soul perform music intuitively. They read the energy in the room and reflect it in a music performance, creating a unique song in every session. They record this song live at the session and give it to their audience as a music file so that the song can be listened to again. By doing this, Dust of Soul have seen a positive impact on the health and mental strength of their audience. If you'd like to book a session, get in touch with them through their website or socials. Saskia and Michael joined us to talk about their music, and what it was like filming a music video underwater. Listen to the interview here.
Our music theme was all about positive, happy music - featuring, of course, Dust of Soul. We played:
Dust of Soul - Need You
Dust of Soul - Wonderland (feat. Cortés Kimberly)
Lizzo - Good As Hell
James Brown - I Feel Good
Joan Jett and the Blackhearts - Fresh Start
The Beatles - Here Comes The Sun
Queen - We Are The Champions
U2 - Beautiful Day