Yoga and Art for Health; Chimera Trio concert
Broadcast on:
6 June, 2023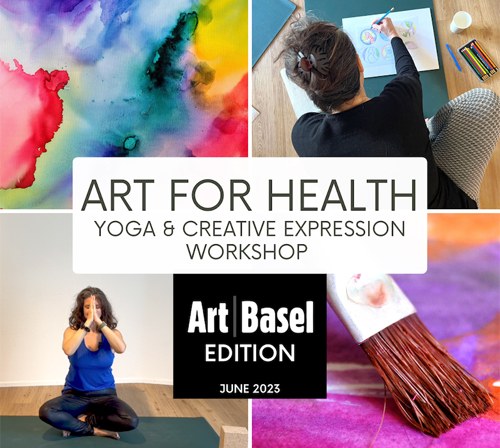 Health coach and yoga instructor Vanessa Gatelein is offering two Yoga + Art For Health workshops in June, together with Penelope Orfanoudaki, an art therapist and founder of Artful Retreats. The workshops are inspired by Art Basel and will take place on the Art weekend of June 16 and 17 at Gerbergasse 16 in Basel. The cost is CHF 60.-. Vanessa and Penelope will lead you through a process of using the breath with gentle body movements to get into a flow. You'll then start to play with colourful and fun materials to express your own creativity without self-judgment or concern about the end result. Beginners in yoga and art are welcome, and all materials will be provided (paint, brushes, mats, blankets, and paper). Vanessa joined us in the studio to give us all the details. Listen to the interview here.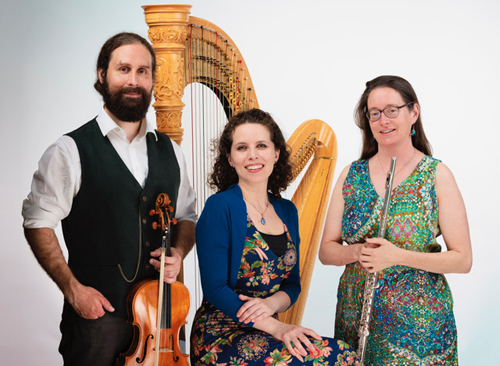 The Chimera Trio is playing a «Mid-Summer Night's Dream» concert of chamber music for flute, viola and harp, featuring works inspired in part by folk and dance music from around the world: tango, Irish traditional music, Andean music, and more. At turns dreamy, groovy and fiery, the programme invites you to sit back and bask in gorgeous sounds; it will also get your toes tapping. The concert on June 14 at 7 pm is part of the «TheoSounds» series at the Theodorskirche in Basel, and it is free and open to the public. Chimera Trio is Chelsea Czuchra on flute, Edmund Riddle on viola, and Lindsay Buffington on harp. Chelsea and Edmund came in to tell us all about the concert. Listen to the interview here.
Our music theme this week was a grab bag of songs. We played:
The Chemical Brothers - Block Rockin' Beats
The Cure - Boys Don't Cry
Jake Shears - Too Much Music
Jessie Ware - Pearls
Alabama Shakes - Always Alright
Margo Price - Time Machine
Maxïmo Park - Apply Some Pressure
Sleep Token - The Offering