Musician Amy Papiransky; Les Arts Scéniques Theatre Company
Broadcast on:
8 June, 2021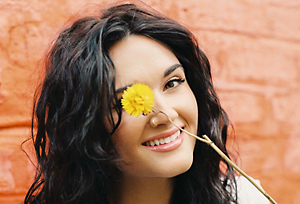 Scottish singer-songwriter Amy Papiransky is a classically trained multi-instrumentalist with folk roots. Originally from Keith in the North-East of Scotland, and now residing in Glasgow, Amy - a music teacher by trade - has been writing and recording her own material for the last eight years. She made the final of the BBC Young Traditional Musician of the Year in 2018 and released her debut album "Read Me Write" in 2019. Amy recently returned with single "Dear Amy", which peaked at number 19 on the UK iTunes Singer-Songwriter chart. Her newest song "Summertime Blues" came out last Friday, and she is in the process of writing more new music for release this year. Amy Papiransky told Anna Wirz about getting keyboards for Christmas, being first in line at a KT Tunstall concert, and where she wants to go next musically. Listen to the interview here.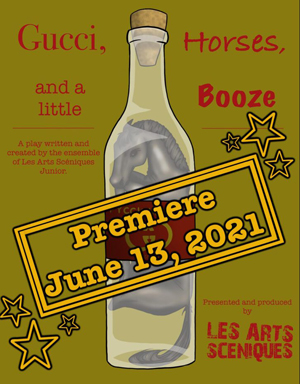 Martina Rick, Leia Blagovic, and Isabelle Moschitz from theatre company Les Arts Scéniques Junior were with us in the studio to discuss their latest production: "Gucci, Horses and a Little Booze". The original production was written by Leia, Isabelle and the ensemble of the theater company. Because of Corona regulations, the production was moved, last minute, from being a live performance to a filmed one, which will be distributed free via Vimeo. If you would like to support Les Arts Scéniques Junior, they are accepting donations via Donor Box. Follow them on Instagram to keep up with the latest news, events and announcements. Listen to the interview here.
Our music theme was all about Scottish musicians, including, of course, Amy Papiransky. We played:
Amy Papiransky - Summertime Blues
Amy Papiransky - DOUBTS
KT Tunstall - Black Horse And The Cherry Tree
Amy Macdonald - This Is The Life
Emeli Sandé - Next To Me
deux furieuses - Year of Rage
Annie Lennox - Walking on Broken Glass