Queen of Green, Carrie Aikman - Green Covid Christmas
Broadcast on:
17 November, 2020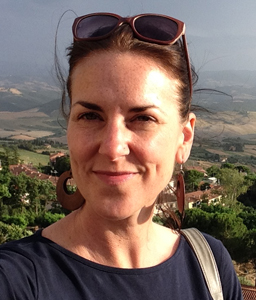 The Queen of Green, Carrie Aikman, shared some eco-tips for holiday shopping. Doing it all online this year? No worries - sustainable gifts abound online, and Carrie will help get you started.
Check out her abundant list of recommendations mentioned in the show:
https://ecolabo.ch/collections/all
https://www.paragliding-interlaken.ch/en
https://currentlywearing.com/2018/12/24/guide-ethical-gift-giving-christmas/
Did you know November 17 is "Unfriend Day"? Invented by American comedian and talk show host Jimmy Kimmel in 2014, the day is meant as a reaction to overfriending propagated by Social Media. In our musical theme for today, we explore the idea of just who our friends are using musical numbers from a variety of genres:
Tyler The Creator: Are We Still Friends?
Sister Ghost: Fake Friends Run This Country
De Lux: Sometimes Your Friends Are Not Your Friends
The Rolling Stones: Waiting On A Friend
Thundercat: Friend Zone
Randy Newman: You've Got A Friend In Me
Bonnie Prince Billy: Beware Your Only Friend