Cherry Season
Broadcast on:
23 June, 2020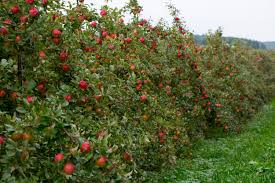 The peak of the cherries (fruit) season is upon us and today's show featured a lot of fun information on the theme. We learned how to say "cherry orchard" ("Kirschen Obstgarten"), and "cherry pit spitting contest" ("Kirschkernweitspucken Wettbewerb") in German, as well as where to find some of the best cherries in the world (hint - right here in Basel-Land). Crusaders brought cherry trees to Switzerland from the Middle East, and these still blossom throughout the country, most famously in the cantons Basel and Zug.
It's hard to appreciate just how much agriculture is dedicated to cherries in the Basel region, but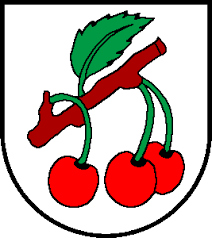 perhaps the best indication is that the coat of arms of the nearby commune of Nuglar-St. Pantaleon in Solothurn features the cherries for which they are famous. Over 25 hectares of land were dedicated to orchards in the Basel region as of 2010, and you don't even need to leave the city to find people growing the fruit trees in their urban yards. Canton Basel-Landschaft is even home to the "Chirsi-Route", a famous bicycle route meandering from Liestal to Laufen along idyllic little roads lined with appealing landscapes. The route was given the name "Chirsi" (Swiss dialect for "cherries") because of the region's cherry trees, which are known throughout Switzerland as a hallmark of Baselland. When the fruit trees blossom in the spring, the picturesque hills turn into a landscape of pink and white bespeckled trees. In the summer, when the aromatic meadows are full of cherry trees with ripening fruit, it is impossible to avoid the temptation of the trees' delicious bounty.
Make sure to listen to the culture calendar for all of the fun cherry-themed activities we highlighted in our show this week.
Our music theme this week was all about Black female artists of recent years. We played:
DAWN - new breed
OSHUN - We're Yung
VanJess - Another Lover
Big Joanie - Fall Asleep
H.E.R. - I Can't Breathe
TeaMarrr - Cool Enough
Lizzo - Good As Hell
Shay Lia - Funky Thang
Leikeli47 - Tic Boom