Sons of Morpheus, Sixteentimes Music Label, Gadget Guru - Tech During Corona
Broadcast on:
28 April, 2020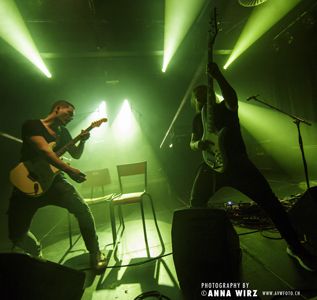 Basel band Sons of Morpheus play wonderful, gritty, swampy blues & stoner rock. Not only are they great on record, they're a killer live band as well. They released two albums in the last two years, "The Fuzz Charger Split LP" (together with Berlin band Samavayo) and "The Wooden House Session". We talked to bassist Lukas Kurmann about the current situation, the impact it has on bands and the music industry, and what music fans can do to help. Listen to the interview here.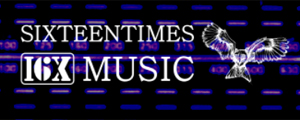 And speaking of Sons of Morpheus, the band's drummer Rudy Kink also runs Basel label Sixteentimes Music. Rudy described 10-year-old Sixteentimes Music as an authentic rock & roll label focused on singer-songwriters, one-person bands and generally, any artists that carry an authentic vibe. Record labels have been hit hard by the coronavirus situation, with their artists' shows cancelled for the foreseeable future and most of the label's activities coming to a grinding halt. You can support Sixteentimes Music, Sons of Morpheus, all the other bands on the label, and the Basel music scene in general by looking for the bands' records on Bandcamp, or merchandise on the Sixteentimes Music website. Listen to the interview here.
This time on the Gadget Guru, Ian takes a quick look at some of the technology that has emerged from these days of the pandemic and looks to what he hopes might change for the better once things begin to improve. Listen to the segment here.
Our music theme was Basel bands and labels. We played:
Sons of Morpheus - Seed
Sons of Morpheus - Nowhere To Go
Tar Queen - Demon Darling
Yerna - Even
Dead Shaman - Valis (Hit by a Beam)
L'Arbre Bizarre - The Count
Missling - Girl Upstairs