Australian Bushfire Relief Benefit Concert, Sustainable Living - Current Events
Broadcast on:
21 January, 2020
Australian musician Carlyle Christopherson and Lilly Jo manager Aksel Neumeyer talked to us about the Australian Bushfire Relief Benefit Concert that they are organising for February 1st at 7 p.m. at Lilly Jo's, Steinentorstrasse 8. The benefit is going to raise much-needed funds for those affected by the raging bushfires that have swept across most parts of Australia. The devastation of these fires is unprecedented. Compared to other recent fires around the globe, the current Australian Bushfires far exceed all other wild fires. The benefit concert will feature Australian folk rock legend Greg Arnold, with support coming from Carlyle Christopherson and Swiss musician and producer Toby May. Please come along, dig deep and enjoy a great night of music and entertainment. Entry is free with all donations going to the Australian Red Cross Bushfire Relief. Listen to the interview here.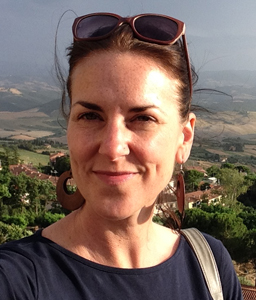 Our "Queen of Green" Carrie Aikman covered an array of current events related to sustainability. From inspirational stories of protests at the World Economic Forum, to a thought-provoking, stunning photo exhibition at Basel's Natural History Museum, to how the tragedy of Australia's wild fires can spark meaningful action on climate change, here's hoping everyone feels inspired to continue on in their own eco-endeavors. Listen to the segment here.
Our music theme was all about Australian bands and musicians. We played:
Midnight Oil - Beds Are Burning
Carlyle Christopherson - Coming Round
INXS - Need You Tonight
Greg Arnold - Against The Wheel
AC/DC - Back In Black
Tame Impala - Elephant