Toastmasters In Basel - Catherine Peloquin, Sustainable Living - Eco-Friendly Christmas
Broadcast on:
17 December, 2019
Catherine Peloquin, President of Toastmasters Of Basel, an affiliated part of Toastmasters International, joined us in the studio. Toastmasters Of Basel is celebrating its 20th anniversary on 17 January 2020 at the new Impact Hub Basel. As part of the celebration, everyone is invited to come to a Toastmaster meeting, to

experience the event and club. There'll be featured speakers and newcomers followed by a celebration. Toastmasters Of Basel has grown from a single outpost to nine affiliated clubs here in Basel, that provide opportunities for people to practice their public speaking skills in multi-lingual format, and even outposts within corporate campuses in town. Most come for the public speaking, and find that they develop their leadership skills as well in a supportive and constructive environment. To register for the event, follow this link.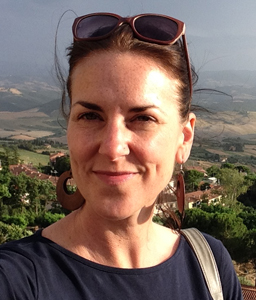 Our "Queen of Green" Carrie Aikman joined us this evening with waste-free and eco gift ideas - and just in the "Nick" of time. Do you want to embrace the nostalgia of giving this season, but with meaningful, less wasteful gifts? Tackle your shopping quickly and sustainably with Carrie's fun, thoughtful ideas. For details and resources, listen to the segment here.
Our music theme was all about the holiday season and Christmas. We played:
Kelly Clarkson: Underneath The Christmas Tree
Bobby Helms: Jingle Bell Rock
Cocteau Twins: Frosty The Snowman
Lab Coast: Yule See
No Doubt: Oi To The World
Pearl Jam: Don't Believe In Christmas
Young Mister: Christmas, Come Early This Year
Rizzle Kicks: Happy That You're Here (Christmas Song)