Family & Kids - Sports, Stephan Arnold - Kartoffelpuffer Hüssli
Broadcast on:
3 December, 2019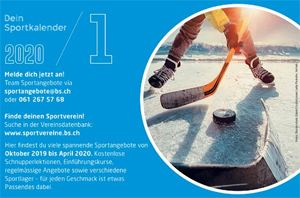 Laure Audidière, Family & Kids correspondent at The English Show, was on the show tonight to discuss staying active in the winter. On her list of tips were local school gymnasiums which often have limited holiday hours and even activities. The Verein Robi Spiel is chock full of year-round activities for families with children, but is especially useful this time of year when its otherwise so easy to stay indoors. Laure pointed out that using the Sportvereine (Sport Club) calendar published by Basel Stadt you can search for a sport program by Languages Supported, Budget, Child's Age, etc. that is appropriate to your interests. Listen to the segment and get all the details again here.
Potato Pancake, Latke, Kartoffelpuffer...no matter how you say it - I say if you want delicious: find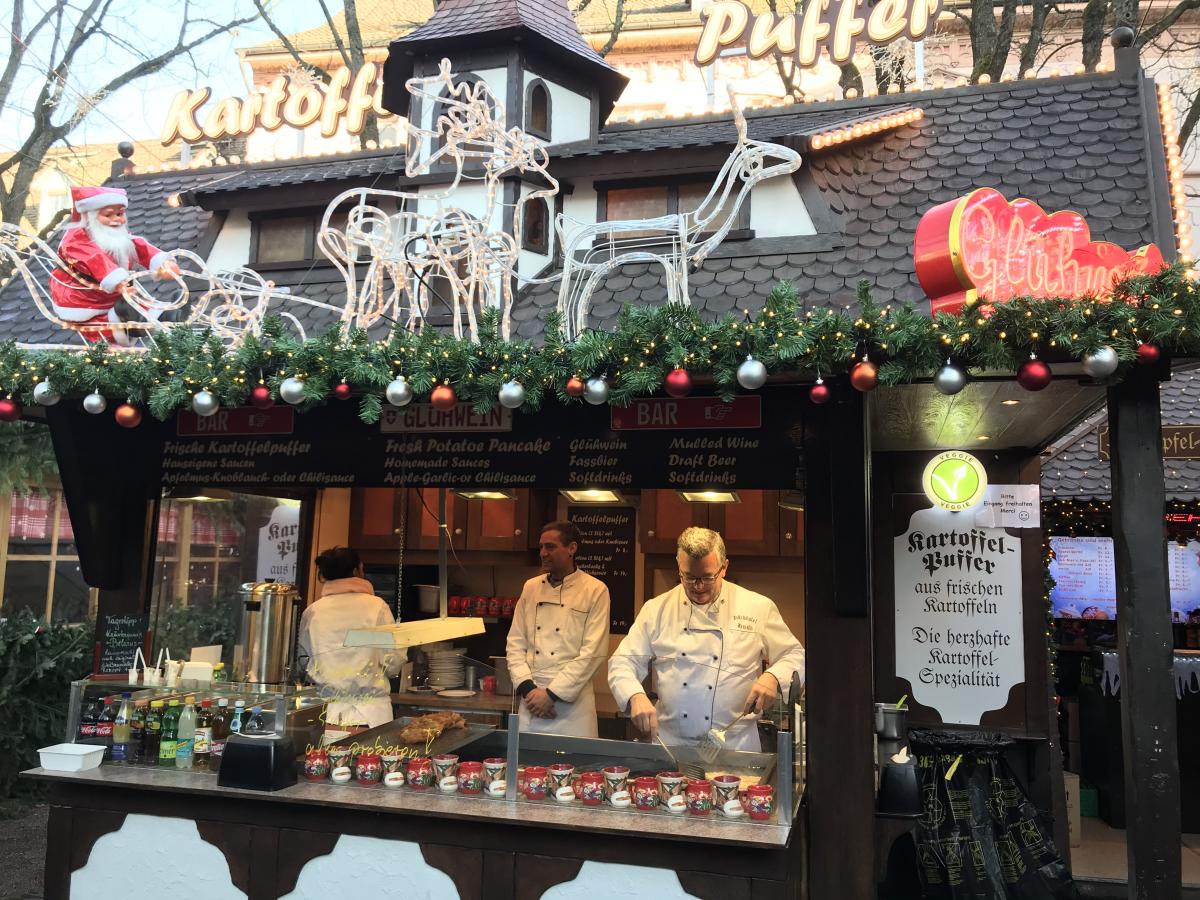 your way to Stephan Arnold and his partner Ralf Grossfeld at the Kartoffelpuffer Hüssli at the Münsterplatz Christmas Market. I've been chatting up the crispy, tasty, unctuous delicacies for years now on The English Show, and I finally worked up the courage to speak with one of the proprietors: Stefan Arnold. Along with his partner Ralf Grossfeld, the duo has been serving up the savory confection since 2004. They normally start their season at the Herbstmesse, operating their hut at Petersplatz, and moving to Münsterplatz for the Christmas Markets. Whether you prefer a side of apple, garlic or chili sauce...or perhaps a side of lox and cream with a cupli of bubbly wine, make sure you don't miss this establishment. Mention "The English Show" or "Radio X" when stopping by for a snack and you'll get a free Kartoffelpuffer when you purchase a Glühwein in a commemorative cup. Listen to the interview again here.
It's always great to hear from our audience - especially when they call to correct our German segment! Our apologies, and once again our sincere appreciation (shout out) to Thomas who called in to correct us when we used the German article "die" in conjunction with Geldautomat during the segment...it is DER Geldautomat.
Our esteemed, and not forgotten guest host tonight was Jake Dixon. Celebrating his continued contribution to The English Show, he selected tonight's musical theme "Songs From Jake's Vault":
BeeGees - Night Fever
Beastie Boys- Intergalactic
Faith No More - Evidence
Anthrax vs. Public Enemy - Bring The Noise
Prince - Black Sweat