Tribute To Sue Style, Sustainable Living - Social Entrepreneurs, Scouts BSA
Broadcast on:
19 November, 2019
Our show this week is dedicated to our Food and Wine expert Sue Style. We're very sad to share that Sue passed away last weekend, November 16. Sue was one of the longest-serving regular contributors to The English Show. Having authored nine books and contributed to such esteemed publications as The Guardian and Decanter magazine as well as inumerable online content, Sue shared her love, enthusiasm and laughter for all things gourmet in and around the world - but especially Basel and the region. Sue opened her home to guests to learn about the abundance of our region and then joined us on the radio to tell us all about the goodness to be had. We dedicated today's music to Sue, selecting songs that were among her favorites over the years. We are all deeply saddened and will miss her very much. Our hearts go out to her family.
Andy Gum (Scoutmaster for the Scout's BSA Troop 681) and Eric Peress (Cubmaster for Scout's BSA Pack 681) lead Basel's Scout activities. The international Scout movement began in 1907 and now includes over 50 million world-wide youth aged 6-17, aspiring to help young people achieve their full physical, intellectual, emotional, social and spiritual potentials. Geneva, Switzerland, is the global headquarters for the movement, and Basel benefits from its close proximity to Kandersteg, an international camping destination for the Scouts. This is the inaugural year for the Scouts BSA program which is open to both boys and girls. Under the banner "Scout Me In" Basel's troup 681 is open for all interested girls and boys aged 6-17. The pack hosts monthly events, and if you're intersted, this upcoming Saturday, 23 November 2019, they will be hosting an "open door" event from 13:00-17:00 @ ISB Aesch (Arlesheimerstrasse 7). All interested youth and their families should join.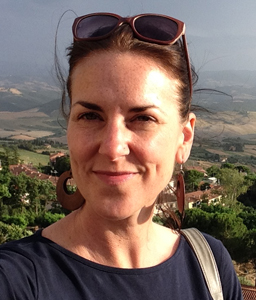 Our "Queen of Green" Carrie Aikman was back this week covering the hot topic of Social Entrepreneurs, with guest Connie Low from Impact Hub Basel. What exactly is a social entrepreneur, and how can startups in Basel get the tools they need to go from idea to investor-ready? If you'd like to find out more about Impact Hub Basel, there's a grand opening this Friday, 22 November 2019 in the Dreispitz. Register at Evenbrite to attend. Listen to the interview with Connie Low here.
Our songs today were dedicated to Sue Style, including some of her favorites as well as songs about food and drink. We played:
Zaz - Si Jamais J'Oublie
Fats Domino - Blueberry Hill
Adele - Rolling in the Deep
UB40 - Red Red Wine
Enya - Amid the Falling Snow
Don McLean - American Pie
The Beatles - Savoy Truffle
The Beach Boys - Wild Honey