Brittany Howard, Basel English Pantomime Group, Tom Walker
Broadcast on:
5 November, 2019
American singer and former Alabama Shakes frontwoman Brittany Howard recently released her debut solo album "Jaime", a searingly personal collection of songs. On her tour, she came to Basel to perform at the Baloise Session at the end of October 2019. It was an astonishing, blistering concert - our review of the evening is here. Before the show, Howard talked to Anna Wirz about chopsticks, being unconventional, and why shooting a music video was one of the best days of her life. Listen to the interview here.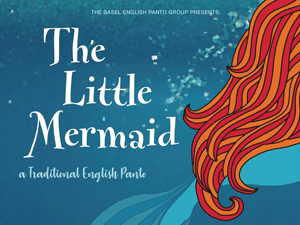 The Basel English Pantomime Group is celebrating its 25th anniversary this year, having started performances in 1994. The volunteer-run organisation and the production crew of over 50 people are producing a special pantomime tribute to this anniversary, based loosely on the story by Hans Christian Anderson. The performance will have all the traditional Panto elements: an outrageous Dame, dashing Prince and beautiful Princess, dim-witted side-kicks and some very nasty villains. Cast members Jessica Honey and Sarah Thomforde were in the studio to give us a behind-the-scenes description of the preparations. In addition, we talked about the Basel English Pantomime Group's fundraising activities. This year's performance, running from December 5th to 8th, will raise money for four girls at a boarding school in Kenya. In addition to shows each evening, matinees are also available on Saturday and Sunday. Find out more about The English Pantomime Group, The Little Mermaid and buy tickets at Ticketino. Listen to the interview here.
Scottish singer Tom Walker also performed at the Baloise Session at the end of October 2019, completely winning the audience over with his bluesy vocals and funny between-song banter. Our review of the concert is here. After his song "Leave A Light On" hit the charts all over the world in 2017, Walker and his band toured almost non-stop; this year alone he has played around 150 shows. Before his concert in Basel, he told Anna Wirz about incredible career moments, his upcoming deluxe album, and how he ended up skateboarding with an empty chocolate box on his head. Listen to the interview here.
Our music theme was all about soulful voices. We played:
Brittany Howard - Stay High
Brittany Howard - History Repeats
Rival Sons - Too Bad
Beth Hart - Fat Man
Tom Walker - Not Giving In
Leon Bridges - If It Feels Good (Then It Must Be)