Family & Kids - German Lessons, Best Sights To See - Tinguely Fountain and Museum
Broadcast on:
13 August, 2019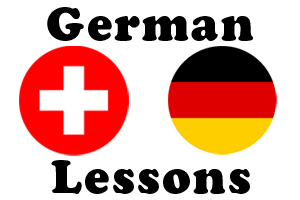 Laure Audidière is our Family & Kids contributor, giving you practical tips and tricks on what to do in Basel as a family. Today it's all about German lessons with daycare. There are, of course, any number of options out there; here's a selection that Laure tried out: Academia is probably the most well-known; daycare is CHF 15.- per hour. For slightly cheaper daycare, try ECAP, K5 or ABSM (a PDF in English is here). Or then try conversation groups at Centrepoint, Unternehmen Mitte, Cafe Frühling or Blabla. Remember, if you are newly arrived and have a B residency permit, you can attend up to 80 free German lessons during your first year in the canton, using Basel City vouchers. Check that big envelope you received from the immigration office. For all the details, listen to Laure's segment here!
Our Basel tour guide Madeleine Wamister told us about some of the best sights to see in Basel: the Tinguely Fountain and the Tinguely Museum. The fountain, located next to the Theater Basel, is a lively and artistic expression of movement, while the museum houses Tinguely's best works - and both are in a setting that is ideal for the whole family. Listen to the segment here.
Our music theme this week was new Post-Punk, Cold Wave and Dark Wave released in the last couple of years. We played:
Whispering Sons - Alone
Hante. - Respect
Je T'aime - A Million Suns
Echoberyl - Dark Embrace Me
TRAITRS - Thin Flesh
Visions In Clouds - Rage In Silence
Ghostland - Leave Behind (Hollow Moon)
HAPAX - Truth Or Lie
Creux Lies - Tsavo