Musician Carlyle Christopherson, Theatre Group Les Arts Sceniques Junior
Broadcast on:
4 June, 2019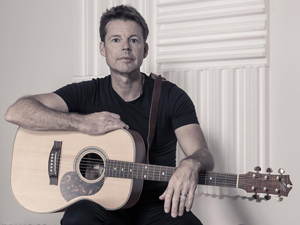 Carlyle Christopherson has just released his debut album titled 'Here Comes History', a 12-track album full of wonderful fables, tales and short memoirs of what he describes as "a fortunate life against some unconventional odds". With fellow Australian Greg Arnold of Things of Stone and Wood as producer and co-writer, the album sends out some very strong classic Australian rock and singer-songwriter tones. In addition to hearing the new single "Coming Round", Carlyle performed a song devoted to his love for autumn, titled "Shimmer and Shine". The season reminds him of his birthday whether it be here, where he has now lived for the last 12 years, or his home country of Australia, and the falling leaves never fail to evoke fond memories. Listen to the interview and a live rendition of "Shimmer and Shine" again here.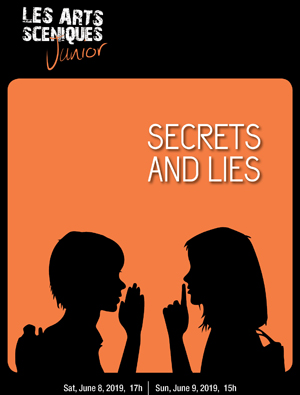 Les Arts Scéniques is a Basel-based theater company which produces plays in both English and English. The theater group started in 2011 in Basel and serves a bilingual audience and production company. They offer a training program in acting as well as classes for amateurs and children. Martina Rick, Lexi and Nora joined us in the studio to describe their latest production "Secrets and Lies". Secrets and Lies is an original play written by the cast (kids) about eleven kids struggling with everyday life by keeping secrets, telling lies or.....being honest! Playing one week only, go see this original production Saturday and Sunday June 8th and June 9th, 2019! Listen to the interview again here.
Our music guest was from Australia - so of course our music theme was all about Australian singer-songwriters. We played:
Carlyle Christopherson - Coming Round
Carlyle Christopherson - Shimmer and Shine (live)
Bernard Fanning - Battleships
Olympia - Tourists
Missy Higgins - Scar
Angus & Julia Stone - Youngblood
Ziggy Alberts - Gone (The Pocahontas Song)
Courtney Barnett - Everybody Here Hates You