German Language Consultant Heike Reinhart, Stanserhorn, Swiss Wrestling Entertainment
Broadcast on:
9 October, 2018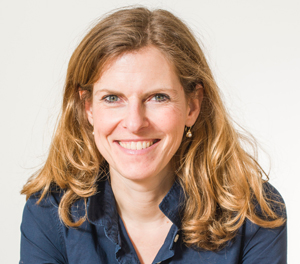 Born and raised in Germany, Heike Reinhart has spent the past 8 years living in the US where she developed a business in education, mentoring and cross-cultural training. In spring 2015, Heike again relocated - this time to Basel, Switzerland - where she has now established her own business with an emphasis in cross-cultural training. Heike is on a mission to help you master German and pass any kind of language test. She helps children learn German efficiently and assists in their transition into the Swiss public school system. Heike can also help you prepare for your Swiss passport application or just explain the differences between your country and the Swiss in order to make your life here in Switzerland much easier. Listen to the interview again here.
Want to take a nice day trip in the autumn break? Our reporter Ingrid Koning drove to the Stanserhorn mountain to try out the convertible-cabrio cable car. This double-decker cable car has an open upper deck which takes you up the Stanserhorn with the wind in your hair. This so-called "CabriO" cable car is the world's first cable car with a roofless upper deck. There's a wonderful panoramic view once you get to the top of Stanserhorn. Listen to the report again here.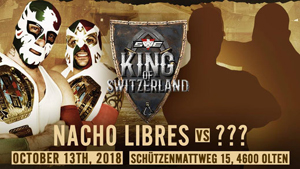 Jake Dixon talked to Swiss Wrestling Entertainment's Steffen Semmet about this Saturday's event, "King Of Switzerland" which will take place at the Schützimatt in Olten. This is Switzerland's Wrestlemania, as all of the top international wrestlers will attend and perform matches that will leave the spectators breathless. There will also be a pre-show convention that will feature a meet & greet with the wrestlers. Steffen gave a brief history of Swiss Wrestling Entertainment, plus we marveled at how the company has grown exponentially in only five years. Listen to the interview again here.
Our music theme this week was about autumn. We played:
The Dandy Warhols - Autumn Carnival
Manic Street Preachers - Autumn Song
Paolo Nutini - Autumn
John Coltrane - Autumn Serenade
Luca Little - Autumn in May
The Vines - Autumn Shade II
Die Mannequin - Autumn Cannibalist
Small Faces - Autumn Stone
Torul - The Fall
Yo La Tengo - Autumn Sweater
The White Stripes - Dead Leaves & The Dirty Ground