Carrie Aikman (The Queen Of Green) - Eco Personal Products, Tick Tack Episode 1 - What Is A Tick Tack?
Broadcast on:
18 September, 2018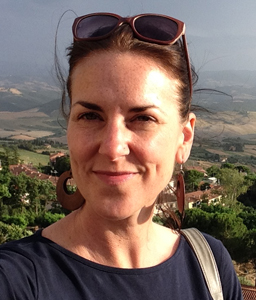 The Queen of Green, Carrie Aikman, continues tonight with another Monthly Eco Habit to adopt...going waste-free in a more 'personal' aspect of our lives. She talked "Deodorant, Menstrual Cups, and Shaving, Oh My!" Making your own deodorant, switching from 'disposable' feminine hygiene products to reuseable silicone cups or pads, or ditching the disposable razors...these tips have the added bonus of saving you money! Intrigued…? Listen now to get all the details...
---
Resources For This Week's Queen Of Green: https://www.liveabout.com/diy-all-natural-deodorant-1387817 http://partypantspads.com https://www.shethinx.com http://divacup.com/products/the-divacup/ http://baselunverpackt.ch/en/ https://www.abfuellerei-basel.ch https://www.lush.ch/startseite.aspx http://www.sustainablebabysteps.com/shaving-supplies.html
---
Tick Tack, a play on the acronym TCK (for Third Culture Kids) is a
podcast
produced by Dan Saks and The English Show. We have been working for three years to bring you the serialized story of what its like to be a Tick Tack - told in the first person by Third Culture Kids. Sam and Gwylim are the intrepid hosts this year of the
podcast
as we learn about the ABCs of TCKs...What's it like to be a kid or teenager growing up in a foreign culture...new language, new friends, new rules, and new opportunities! Lots of interviews and primary research was conducted and we're sharing the best stories with you. The launch of this
podcast
also coincides with us relaunching our podcast hosting so you can find all the Tick Tack episodes and The English Show broadcasts (in podcast form) archived for your use.
---
Our music theme: inspiration and confidence!
Prince - Black Sweat
Run DMC - Walk this Way
Van Halen - Running with the Devil
David Bowie - Heroes
Aretha Franklin - Respect
U2 - Beautiful day
AC/DC - Back in Black
Iggy Pop - The Passenger
Dee Lite – Groove is in the Heart
Naughty By Nature – Hip Hop Hooray
Foofighters – Best of You
Beatles – Good Day Sunshine
---