Les Arts Scéniques, Sustainable Living - Eco Habit Challenge Month 4
Broadcast on:
15 May, 2018

Les Arts Scéniques is all about theater. The company produces plays in both German and English and offers a training programme in acting and workshop. Parallel to their professional ensemble they run Les Arts Scéniques Junior, a children's acting company. The first production of Les Arts Scéniques Junior is coming up in May 2018. Suzi Lyon talked to Martina Rick, director and teacher, as well as students Leon Baert and Lexi Pressner to get an idea about the classes and the upcoming production called "In Between - 5 kids, 1 problem... what are they going to do?". To get tickets for the show, visit Eventfrog. Listen to the interview again here.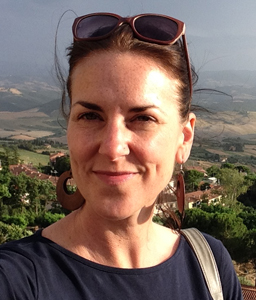 Our "Queen of Green" Carrie Aikman continues her Eco Habit Challenge for 2018. This month, we're talking household products - specifically, using refillable bottles for laundry detergent, liquid soap and dishwashing soap. Carrie told us where to go, what you need, and why switching to the environmentally-friendly options might soon be on your "to-do" list. For more details and links, check out this page and listen to Carrie's segment again.
Our music theme was, much like Les Arts Scéniques, all about the theatre. We played:
The New Pornographers - This Is The World Of The Theater
Blondie - Angels on the Balcony
St. Vincent - Actor Out of Work
Ethel Merman - There's No Business Like Show Business
Of Montreal - The Actor's Opprobium
Franz Ferdinand - The Dark of the Matinée
The Goo Goo Dolls - Broadway
British Sea Power - It Ended On An Oily Stage
The Band - Stage Fright
Al Stewart - One Stage Before
David Bowie - Cracked Actor