Braswell Arts Center, Swiss Young Explorers
Broadcast on:
17 April, 2018
The Braswell Arts Center is a space for creativity, collaboration and innovation in all art forms. Braswell Arts Center moved into its new space August of last year, after a successful crowdfunding campaign. Their social media videos have had over 130k views. In their new space, they offer fresh initiatives for underprivileged kids and development opportunities for emerging artists. BAC Kids is a new dance programme on Wednesday evenings (17:15-18:15) for children at the Braswell Arts Center. The weekly classes focus on improving self-discipline and social skills in a supportive setting while also working on the connection between body and mind. Led by the Juilliard School graduate and Ballet Basel soloist Armando Braswell, the children are exposed to a unique artistic mentor experience that motivates them to focus on their commitment and personal performance through quality training. Listen to the interview again here.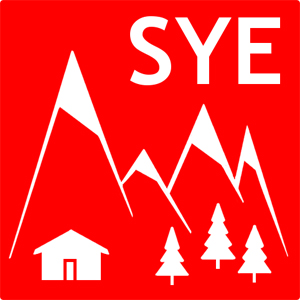 Swiss Young Explorers, based in Basel, Switzerland, offers bilingual hiking and outdoor activity camps and day trips for kids in German and English. The activities are led by a team of experienced and trained instructors, who see to the safety of the participants and offer an activity programme intended to foster integration of non-Swiss children into local society. If you're interested, there's a free, full-day event on May 6th that will take the whole family from Dornach across the Ingelstein to Gempen, including a lunch break with a grill, time for the kids to play, and hours of fun in nature! Ido Snir and Claudio Dettwiler came in to give us the details. Ido and his team of experienced staff ensure an amazing outdoor experience for children and their families. Listen to the interview again here.
Our music theme this week was new songs released in the last few months. We played:
Greta Van Fleet - Safari Song
Editors - Hallelujah (So Low)
Panic! At The Disco - Say Amen (Saturday Night)
Jack White - Over and Over and Over
Hot Snakes - Six Wave Hold-Down
Yuno - No Going Back
La Luz - Cicada
Tracey Thorn - Queen
Long Neck - Elizabeth
Kacey Musgraves - High Horse