Sustainable Living - Eco Habit Challenge Month 2, Gadget Guru - Printers
Broadcast on:
6 March, 2018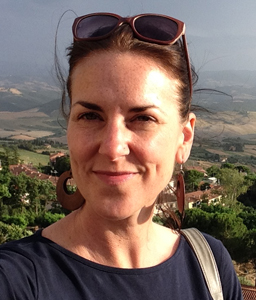 Our "Queen of Green" Carrie Aikman continues the "Month-to-month adopt a green habit challenge." 2018 is the year for going Zero Waste! In January it was all about adopting some zero waste shopping skills. This month, Carrie challenges you to replace just one store-bought product with a home-made version using bulk, unpackaged items. For example, avoid Tetra pack containers of almond and rice milk - instead, make your own almond milk! You can make milk from left-over rice, almonds, and oatmeal, all of which you can buy unpackaged. By adding in some dried dates, vanilla and cinnamon (also bought unpackaged) you can sweeten it. Or: make your own tortillas; chewy granola bars; and rice crackers. For more information on the effect that our habits have on the environment, check out this Huffington Post article; these Guardian articles here and here; and this great Ocean Cleanup project. Listen to Carrie's whole segment here.
Ian the Gadget Guru gets his fair share of complaints about modern technology, as if he were personally responsible. Far and away the most frequently raised is the price of ink jet cartridges for printers. The price of cartridges can be as high as or higher than the printer itself. Printing seems to be on the decrease, though. There are a number of factors involved: environmental issues or increasingly sophisticated handheld devices. If you do need those prints, however, there are solutions to all your printing needs. Listen to the Gadget Guru's segment for answers.
At Radio X, we were of course biased about the No Billag Initiative and the vote on March 4th. Luckily for us, the initiative did not get through - which means that The English Show can continue for a while longer! Our music theme this week reflects our state of mind - it's all about songs with the word "happy" in the title. We played:
Pharrell Williams - Happy
R.E.M - Shiny Happy People
Blood, Sweat & Tears - You Made Me So Very Happy
Jimmy Soul - If You Wanna Be Happy
Pratt And McClain With Brother Love - Happy Days
Al Green - Sha La La (Make Me Happy)
Edwin Starr - Happy Radio
The Turtles - Happy Together
Switchfoot - Happy Is a Yuppie Word
The Beatles - I'm Happy Just To Dance With You
Sheryl Crow - If It Makes You Happy
Bobby McFerrin - Don't Worry Be Happy