No Billag Initiative, Democrats Abroad
Broadcast on:
13 February, 2018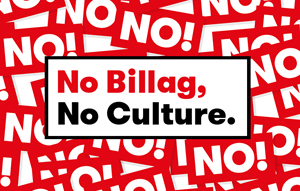 Today we discussed the No Billag Initiative, which will come to a vote on March 4th. Here's the pro-initiative website - and here's one of the opponents' websites. Billag is the company that has up to now been collecting the licence fee for Swiss National Television. The initiative wants to get rid of licence fees altogether, and wants TV or radio licences to be sold to the highest bidder. If the No Billag initiative gets through, free speech, independence, diversity and the regional focus of local broadcasters could disappear. Solidarity and democracy will be affected if only a few very rich media companies are able to broadcast their populist opinions without restriction or opposition. Radio X itself gets 55% of its budget through Billag fees. So if the initiative gets through, that means that Radio X will lose half its budget and will effectively have to shut down many of its shows. In other words: No Billag - No English Show! Listen to the segment again here.
Federal Midterm Elections are coming up in the US, and if you're an American citizen living in Basel or Switzerland in general, you'll want to pay attention as the Democrats Abroad joined us in the studio. Did you know? Even if you voted in the 2016 Presidential Election, you'll need to request your ballot if you intend to vote this year for Congressional representation. Even if you are no longer a resident of the state you lived in before moving here, or are an American citizen who has never been to the US, you are entitled to vote in Federal Elections! And of course, the recent federal tax law changes make it essential to learn as much as you can about how the new rules will effect your taxes and tax returns. The next event sponsored by the Democrats Abroad is coming up March 1 (18:30@Im Lohnhof), where you can get help with all of these issues. Regardless of party affiliation, all are welcome to attend. If you can't attend an event, you can use https://www.votefromabroad.org/vote/home.htm to register to vote or request a ballot. Listen to the interview again here.
It's Fasnacht next week, so our music theme was carnival-based. We played:
Midas Fall - Carnival Song
Kayla Diamond - Carnival Hearts
Mark Lanegan - Carnival
Prefab Sprout - Carnival 2000
Al Johnson - Carnival Time
Nora Jane Struthers & The Party Line - Carnival
Cuphead (Original Soundtrack) - Carnival Kerfuffle
Maluma - Carnaval
Paul Simon - Take Me to the Mardi Gras
Milan & Phoenix - Carnival