Phoenix, Les Arts Scéniques
Broadcast on:
9 January, 2018
Phoenix is one of the most successful bands to come out of France, together with contemporaries Daft Punk and Air. They broke through internationally with Wolfgang Amadeus Phoenix in 2009, when songs like Lisztomania and 1901 put them on the map. Their latest album is Ti Amo, an Italy-flavoured gem of 80s retro pop that'll buoy your spirit. They are a great live band (singer Thomas Mars tends to crowdsurf and climb balconies), so very much worth going to see! They're playing just one date in Switzerland, on March 21st at the Volkshaus in Zurich. Thomas Mars talked to us about singing in English, Prince and having chewing gum in your hair. Listen to the full-length interview here.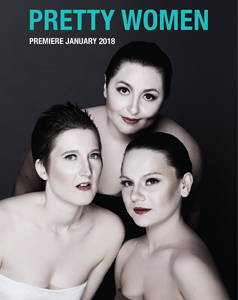 Les Arts Scéniques is all about theater, both in German and English. Cary and Martina Rick founded Les Arts Scéniques in 2012 with the aim to provide acting classes and productions in Basel for young people and adults interested in broadening their thespian skills. One of three upcoming shows is "Pretty Women", a musical production by their professional company focusing on different aspects of a woman's life. Cary Rick and Madeline Del Real came in to tell us about the production. There are four performances in Basel between January 18th and 21st - get your tickets here! If you'd like to win 2 tickets to a performance of your choice, write to info@prettywomen.show!
Our music theme today was all about songs with great intros. We played:
The White Stripes - Seven Nation Army
Phoenix - Ti Amo
Deep Purple - Smoke On The Water
The Beatles - Come Together
Ram Jam - Black Betty
Queen - We Will Rock You
Dire Straits - Money For Nothing
Eminem - Lose Yourself
Pulp - Common People
The Prodigy - Firestarter
RUN-DMC - Walk This Way