Sustainable Living - Plastic-Free Organic Produce, Rugby Football Club Basel
Broadcast on:
19 September, 2017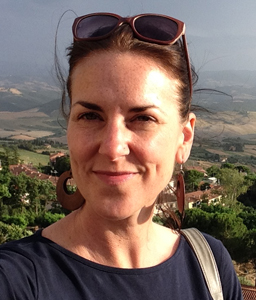 Our "Queen of Green" Carrie Aikman talks about everything you've always wanted to know about being planet-friendly. In this segment, Carrie gives tips on where to shop for organic food and how to avoid all the plastic wrapping that seems to come with every single vegetable. She talks about which markets to go to, where to find organic farms, and what Al Natura is. Carrie recommends sites like Bio Suisse for all your organic needs. For more details, listen to the segment again here.
We also talked to Gregory Allen of Basel's Rugby Football Club. He gave us a brief description of the sport and a little history about the Basel Rugby Club. The team has had a few exhibition matches in preparation for the regular season, which will begin this Saturday against RU Zürich. They are looking forward to a successful season. Go Basel! There's also a Junior Rugby Club, so if your child would like to join, contact the club through their website.
The Rolling Stones are coming to Switzerland this week, so that's our music theme right there! We played:
(I Can't Get No) Satisfaction
Gimme Shelter
Honky Tonk Women
Parachute Woman
Brown Sugar
Rough Justice
Not Fade Away
Start Me Up
Street Fighting Man
Just Your Fool
It's Only Rock N' Roll (But I Like It)
Ruby Tuesday
Jumpin' Jack Flash