Basel IWI - Refugee Day, Expat Expo Interviews
Broadcast on:
6 June, 2017
Claudia Adrario, founder of Soup & Chill and Restaurant Du Coeur, along with Sandra Willi of The International Women's Institute Basel (IWI), will be supporting the Soup & Chill charity
on Refugee Day celebrated in Switzerland on 17 June on Barfüsserplatz. The event will be catered by Soup & Chill (expect awesome pastas, middle eastern cuisine, and more, along with delicious baked goods by the IWI) and will raise money to support the homeless and refugees in Switzerland. It is also associated with the global World Refugee Day sponsored by the United Nations on June 20th.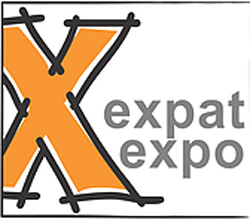 A big thank you to everyone who stopped by at the Expat Expo 2017 a couple of weeks ago and agreed to be interviewed. We had Belinda from New York, John from the UK and Agnes from Chicago on the show tonight, talking about their expat experience and what they like to do in Basel.
Our music theme this week: songs from Quentin Tarantino films! We played:
The 5 6 7 8 - Woo Hoo (Kill Bill)
Harry Nilsson - Coconut (Reservoir Dogs)
Bobby Womack - Across 110th Street (Jackie Brown)
Blue Swede - Hooked On A Feeling (Reservoir Dogs)
Nancy Sinatra - Bang Bang (Kill Bill)
Urge Overkill - Girl You'll Be a Woman Soon (Pulp Fiction)
The White Stripes - Apple Blossom (The Hateful Eight)
Steelers Wheel - Stuck In The Middle With You (Reservoir Dogs)
Chick Habit - An April March (Death Proof)
Lillian Harvey & Willy Fritsch - Ich Wollt Ich Wär Ein Huhn (Inglorious Basterds)
George Baker - Little Green Bag (Reservoir Dogs)
Al Green - Let's Stay Together (Pulp Fiction)
Johnny Cash - Ain't No Grave (Django Unchained)
Dusty Springfield - Son of a Preacher Man (Pulp Fiction Soundtrack)