Basel Bake Off, Rob Stuart
Broadcast on:
21 March, 2017
The International Women's Institute Basel (IWI) is hosting the Basel Bake Off, a cake and pudding competition, on Saturday, April 1st! Members of IWI and the public enter their finest home-baked goods to go under the scrutiny of the judges at 10:30. There will be cakes galore for the public to enjoy. 50% of the profits from the event will be donated to Frauenhaus Basel. Head to the Markthalle Basel from 11 a.m. to 2 p.m. on Sunday. IWI's Sandra Willi and Jayshree Sodha came to the studio to give us all the details.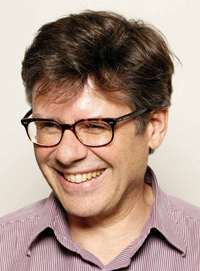 Our cinema expert Rob Stuart came in to talk about the latest cinema releases, from Kong: Skull Island, with Tom Hiddleston and Samuel L. Jackson, to Hidden Figures, about a group of African-American women who were mathematical geniuses, and their story of how they supported NASA and the first astronaut to circle the globe in 1962. Rob also told us about Viceroy's House, starring Gillian Anderson and Hugh Bonneville; Disney blockbuster Beauty and the Beast, starring Emma Watson as Belle and Dan Stevens as the Beast (thanks to Nora, our young film critic, for praising this as the best movie so far!); Get Out, a twisted creepy horror story that plays on the subject of race; and more. Check out Rob's cinema page!
Our music theme was all about last weekend's BScene festival: up-and-coming and established local and national bands that you can catch throughout the year if you missed them at the festival - or buy their albums! We played:
One Sentence. Supervisor - Algo Rhythm
Sons Of Morpheus - Down
Annie Goodchild - Rooster
Pablo Nouvelle (feat. Kylan Road) - Ice
Black Tiger - Babylon
Anna Rossinelli - Speechless
Octanone - Jede Denkt Für Sich
East Sister - Cinema
Yalta Club - Stars
The Gardener & The Tree - Waterfall
Mantocliff - These Words
Zatokrev - Bleeding Island