Bach in the Subways, Sustainable Living - Meatless Monday
Broadcast on:
14 March, 2017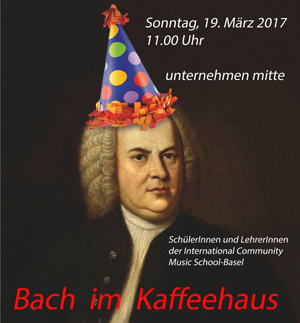 The International Community Music School in Basel (ICMS) will be a part of the Bach in the Subways Festival this year for the first time. Bach in the Subways is a worldwide music festival that takes place around the birthday of Johann Sebastian Bach. Musicians all over the world perform free public concerts in order to increase the accessibility of classical music and encourage international collaboration. The school's students and teachers will be the first representatives of Bach in the Subways in Switzerland. ICMS's director and founder, Emily Yaffe and three of her students, talked to us about the festival and gave us a sample of their upcoming performance. The performance will take place on Sunday, 19 March at at 11 a.m. in Unternehmen Mitte (Gerbergasse 30). There will be about 30 student performers (mostly violinists and pianists) as well as several faculty members. The performance is open to the public and absolutely free!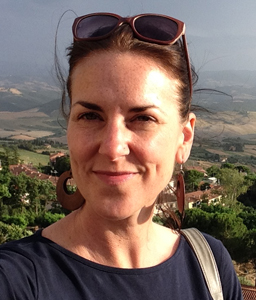 Our "Queen of Green" Carrie Aikman continues her series on sustainable living - everything you always wanted to know about being planet-friendly. In this segment, Carrie talks about the many perks of going meat-free, if only for a day. "Meatless Monday" may just become your favorite day of the week - even for "veggie-phobes" - once you sample the recipes she offers up:
Tofu with Thai Coconut Peanut Sauce
Sweet Potato and Black Bean Chili
Listen to the segment again here.
Our music theme this week: new tracks released in recent months. We played:
Artificial Pleasure - All I Got
Depeche Mode - Where's The Revolution
QTY - Dress/Undress
Skott - Glitter & Gloss
The Shins - Name For You (Flipped)
Electric Guest - Back For Me
Maximo Park - Risk to Exist
Charly Bliss - Percolator
Lorde - Green Light
CaStLeS - Foresteering
Wire - Short Elevated Period
HAERTS - Your Love