Sustainable Living - Personal Care Products, Rob Stuart
Broadcast on:
21 February, 2017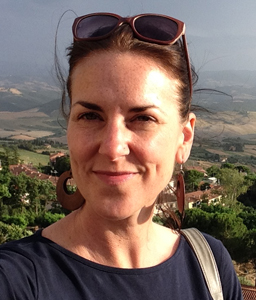 Our "Queen of Green" Carrie Aikman continues her series on sustainable living - everything you always wanted to know about being planet-friendly. In this segment, Carrie asks you to count how many different 'personal care products' you use before leaving the house. Now, that includes toothpaste and deodorant, too. Have a number yet? Still counting? Shampoo, conditioner, body soap, facial soap, shaving cream, deodorant, perfume or cologne, face moisturizer, body moisturizer, toothpaste, make-up, lip balm, blemish-correcting serum, anti-aging serum?!? It might not be a bad idea to make a change in this area of our lives - simplify things, use fewer products and more natural ingredients. For some healthier options at local shops, check out Oekoladen and Sahara Fairtrade. And to see what is actually IN your personal care items, go to EWG's Skin Deep Cosmetics Database. Listen to the segment again here.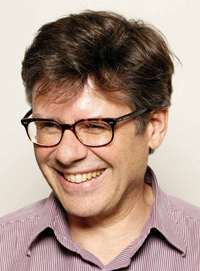 Our cinema expert Rob Stuart came into the studio to talk about the Oscars this Sunday, with nominations for La La Land, Arrival, Manchester by the Sea and Lion. Also listed are Fences, Hacksaw Ridge, Hidden Figures, Hell or High Water and Moonlight. Film picks this month are Lion, directed by Garth Davis and starring Sunny Pawar, Nicole Kidman, Rooney Mara and award-winning Dev Patel; Manchester by the Sea, directed by Kenneth Lonergan, with Casey Affleck and Michelle Williams; The Lego Batman Movie and T2 Trainspotting, directed by Danny Boyle and starring Ewan McGregor, Jonny Lee Miller, Ewen Bremner and Robert Carlyle. For more details, check out Rob's cinema page!
And to go with the cinema theme, our music this week was film songs from the 1980s. We played:
Huey Lewis and The News - The Power of Love (Back To The Future 1985)
Irene Cara - What A Feeling (Flashdance 1983)
Kenny Loggins - Danger Zone (Top Gun 1986)
Glenn Frey - The Heat Is On (Beverly Hills Cop 1984)
Harold Faltermeyer - Axel F (Beverly Hills Cop 1984)
Simple Minds - Don't You (Forget About Me) (The Breakfast Club 1985)
Bill Medley and Jennifer Warnes - (I've Had) The Time Of My Life (Dirty Dancing 1987)
Ray Parker Jr. - Ghostbusters (Ghostbusters 1984)