The Craft Room, Basel's Hidden Stories, Diccon Bewes - How To Be Swiss
Broadcast on:
14 February, 2017
The Craft Room is a new craft school for adults in Basel. The school offers many different types of crafts classes for different levels of experience - whether it's crocheting, fabric and sewing classes, knitting, paper crafts, polymer clay and more. Founder Helen Gilroy, a former linguistics teacher at the University of Basel from the UK, brings her passion for crafts and teaching to life at her studio in Gundeli. Stop by to learn more, have a coffee, and meet Helen and her co-founder Lisa Collins. Like her page on Facebook to keep up to date with news, events and class schedules that The Craft Room is offering.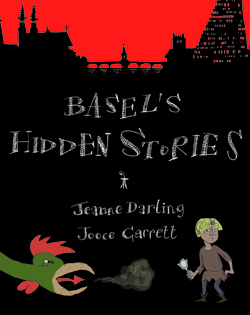 Our next guest was author Jeanne Darling with her new book "Basel's Hidden Stories". She talked about how she got the idea and how her crowdfunding campaign worked.
The book sets children on the tracks of Basel's best ghosts and monsters with this thrilling tour of Basel's old town. Six stories lead through the narrow alleys to a basilisk, a magic swan, a medieval duel and much more, while engaging maps feature what still remains of the old city. Accompanying activities give kids a chance to add their own creativity to the fun.
Stayed tuned for an opportunity to win an English or German copy of the book once its published. In the meantime, visit Jeanne's crowdfunding site for the book and secure your copy.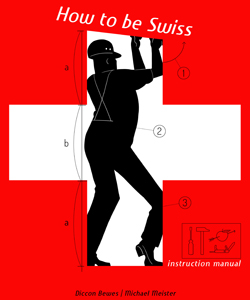 And finally, Diccon Bewes, author of the best-selling book "Swiss Watching", told us about his latest publication "How To Be Swiss". Diccon described the idea for the book and how it evolved. He also shared some of his favorite Swiss idiosyncrasies. You can catch him live at a hilarious (but serious) talk about Swissness, the etiquette of getting along and much more, at Centrepoint on February 23rd. Listen to the full interview here.
It's Valentine's Day! So of course our music theme was all about love songs. We played:
Flight of the Conchords - Ladies Of The World
Scissor Sisters - Might Tell You Tonight
The Supremes - Baby Love
Elton John - Your Song
R.E.M. - At My Most Beautiful
Percy Sledge - When a Man Loves a Woman
Cosmo Jarvis - Gay Pirates
David Hope - Tough Love
La Roux - Armour Love
Whitney Houston - I Wanna Dance With Somebody