Sue Style - Straussis, Basel Chamber Voices, Health Matters - Dreams
Broadcast on:
13 September, 2016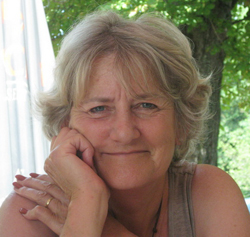 Our food guru Sue Style came into the studio to tell us all about Straussis. What is a Straussi, you may ask. Well, back in the year 794 AD under Charlemagne, Baden winegrowers were allowed to sell their wines with simple food on the premises, usually in the stable or cellar, and with a maximum of only 40 places. Opening times could only be during 4 months of the year, generally autumn and spring. As a sign that the Straussi was open, they would display a broom outside the winery (they're also known as Besenwirtschaften; Besen = broom). Some of the Straussis to try today are, for example, Berner in Schliengen; Männlin in Bad Bellingen; or Zimmermann in Schliengen (a bit smarter than a Straussi + great views).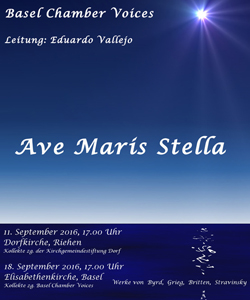 Our next guest was Cathy Barker from Basel Chamber Voices, a choir born out of a project designed to share Welsh culture and music with the Swiss community and, indeed, also with the small group of singers involved. Their current programme is on the theme of Mary and is called Ave Maris Stella. The choir are performing pieces by William Byrd, Edvard Grieg, Benjamin Britten, Igor Stravinsky and more. The first concert was on the 11th of September, but you can still catch their second concert on the 18th of September at 5 p.m. at the Elisabethenkirche in Basel.
In the final show in a series on sleep, Dr. Michelle Wright and sleep specialist Dr. Susan Higgins talk about dreams and their significance. Listen to the segment again here.
In today's music theme, we focused on recent singles. We played:
Sigala (feat. Bryn Christopher) - Sweet Lovin'
Justin Timberlake - Can't Stop The Feeling!
Chace and Moksi - For a Day
Fetty Wap - Make You Feel Good
Bastille - Send Them Off!
Nause (feat. Pretty Sister) - Dynamite
Kilter (feat. Micah Jey) - Fool For You
Buster Moe - Down
Kilian & Jo (feat. Erik Rapp) - Suburbia
Tieks (feat. Dan Harkna) - Sunshine
Twenty One Pilots - Heathens