OpenAir St. Gallen 2022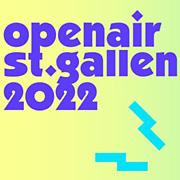 OpenAir St. Gallen is an annual music festival held near the city of St. Gallen in the east of Switzerland. Founded in 1977, it is one of Switzerland's biggest and longest-running open air festivals, attended by more than 110,000 people each year. After a pandemic-enforced two-year break, the festival was back from 30 June to 3 July 2022.
The first two days of the festival were marked by storms and rain, turning the area into "Schlammgallen" (muddy Gallen) – a fond moniker created by the locals who take the yearly mud in stride, much like Glastonbury festivalgoers in the UK.
The English Show attended the Saturday, by which time the sun had come out and the mud was turning back into solid ground.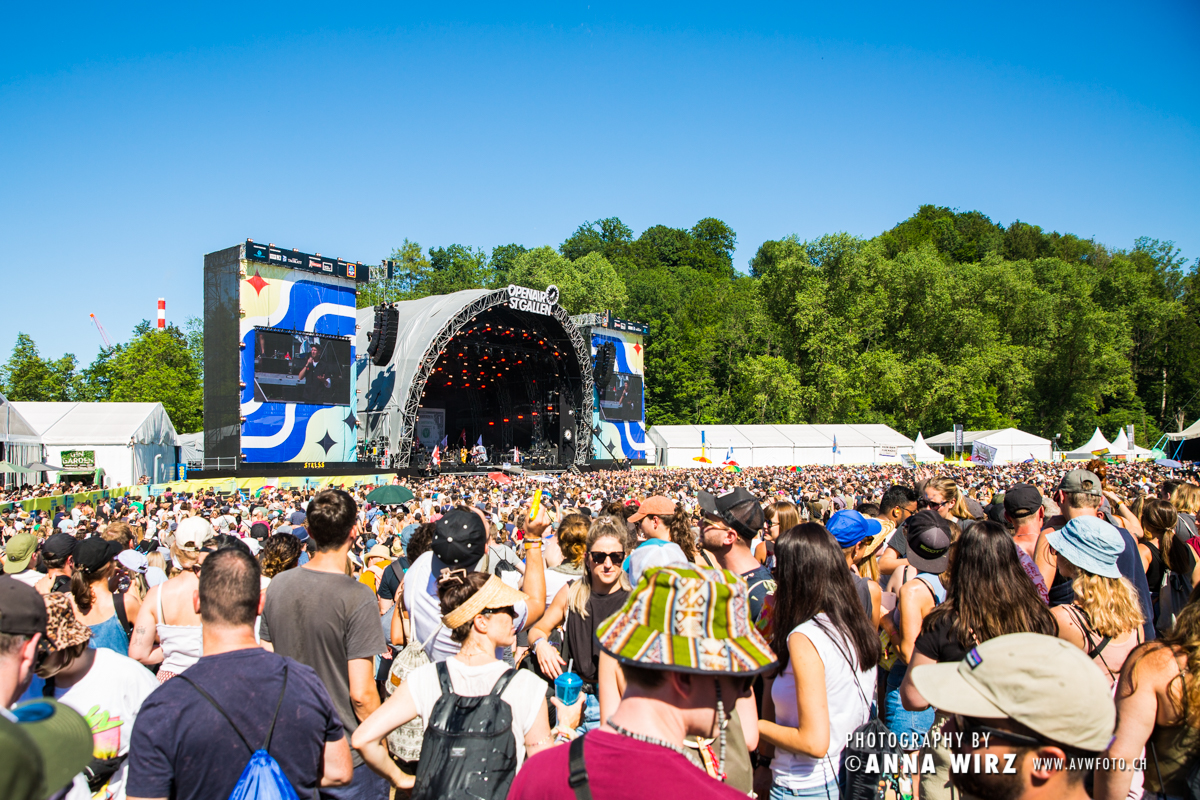 UK outfit Noisy kicked things off on the main stage, getting the crowd dancing in the midday heat, followed by Zurich duo Steiner & Madlaina, who wowed the audience with their winning indie pop.
Local shooting star Priya Ragu combined R&B, electro pop and Sri Lankan sounds to great effect, and Swiss rapper Stress proved that he's one of the country's best live acts with a high-energy show.
Manchester's The Slow Show were the loveliest discovery of the day: a singer with a uniquely deep voice, a band with slow atmospheric songs – almost too quiet and melancholy for a festival, but the audience received them enthusiastically. The concert was the band's first in three years, and they stated how grateful they were to be back on stage.
Tones And I delivered a crowd-pleasing, emotional set, visibly tearing up as she looked out into the audience. The enforced two-year break in live music has taken an enormous emotional, financial and mental toll on musicians, and being back on stage after such a long time can be overwhelming. The audience showed warm-hearted support by clapping and cheering Tones And I as she struggled to hold it together. By the time "Dance Monkey" came around, happiness was restored and a whole field of people were singing and dancing along to the song.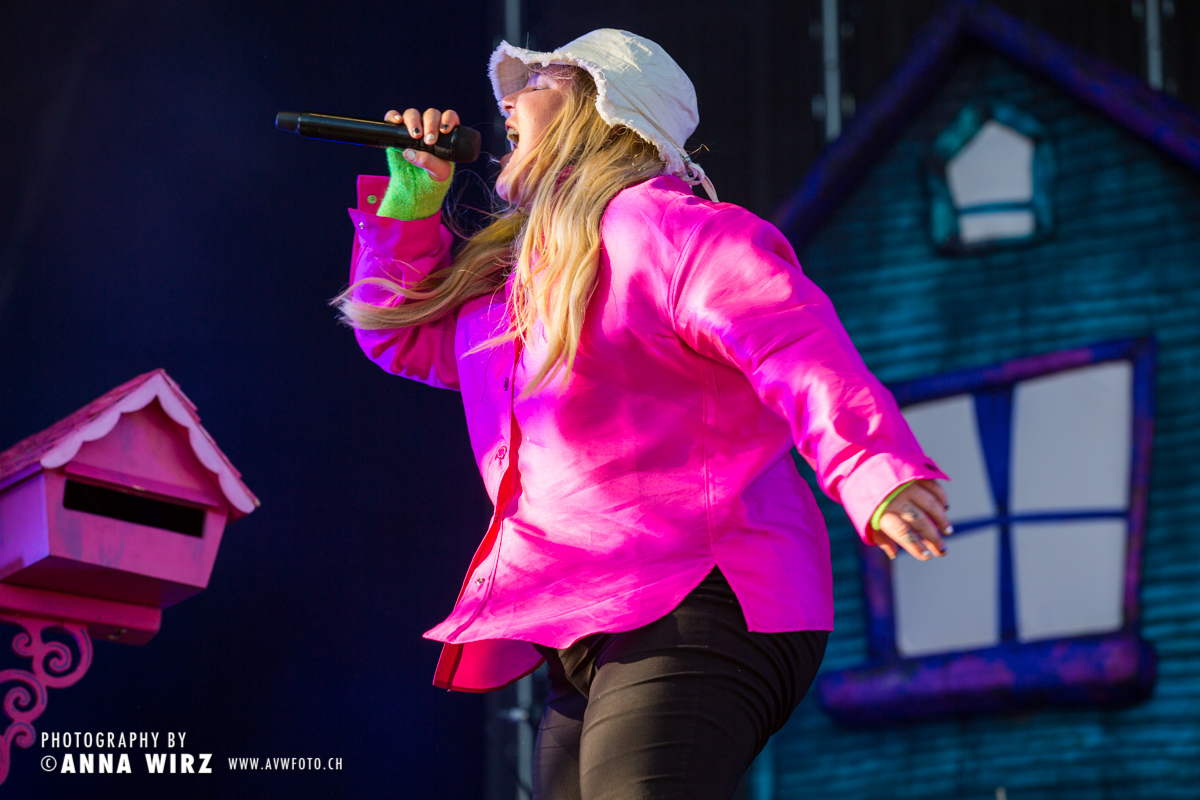 On the New Music stage, Belfast's up-and-comers Enola Gay showed their chops by powering through technical difficulties, providing a shot of first-rate noise-rock adrenaline.
Later that evening, Muse arrived with a reliably bonkers stage set, the visuals matching their upcoming album "Will Of The People". Singer Matt Bellamy's vocals soared as always, and their well-known songs packed an undimmed punch; they could have left out a couple of their quieter interludes for a festival setting, however, as the crowd got restless waiting for the Big Hits. Casual listeners drifted off mid-set, but for the diehard Muse fans who'd been waiting at the barrier in the relentless sun for 12 hours, the concert was deemed a success. Tracks like "Hysteria", "Citizen Erased" and "Knights of Cydonia" remain peerless and a joy to experience live, no matter how many times you've heard them before.
A huge thank you to everyone behind the scenes at OpenAir St. Gallen: stage crew, helpers, volunteers, media crew, organisers. The amount of blood, sweat and tears that goes into organising and running a music festival is astonishing – and much appreciated, especially after the last two years of enforced live music silence.
Photos of Steiner & Madlaina, Priya Ragu, Stress, The Slow Show, Tones And I, Enola Gay and Muse are here.
- Anna Wirz