Imagine Dragons in Zurich - 13 April 2018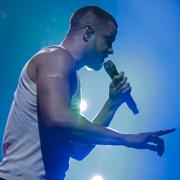 Like Coldplay, Imagine Dragons are sometimes derided as safe and middle-of-the-road by hipsters and music critics. Yes, the music is mainstream, and yes, it's cool to mock the band. But this is anthemic pop at its finest, with hummable melodies and rhythms that are far more interesting than a lot of so-called edgy fare.
It's those rhythms that leave a lasting impression. Whether it's frontman Dan Reynolds banging a huge bass drum during epic closer Radioactive or guitarist Wayne Sermon and bassist Ben McKee joining in with drummer Daniel Platzman on every other song, the percussive element is at the forefront of Imagine Dragons' music.
The other main ingredient are the catchy melodies. On a B-Stage at the back of the sold-out Hallenstadion, the musicians play stripped-down versions of Next To Me, Bleeding Out and I Bet My Life, proving that their songs have a strong melodic backbone that doesn't need bombast.
Back on the main stage, bombast is key, and that's how it should be. Confetti, CO2 jets and balloons blast out over the crowd, while Reynolds shows his mettle as he prowls around the stage and engages with the audience. He is seriously buff these days - a far cry from the reedy indie boy of yore. It's quite a transformation.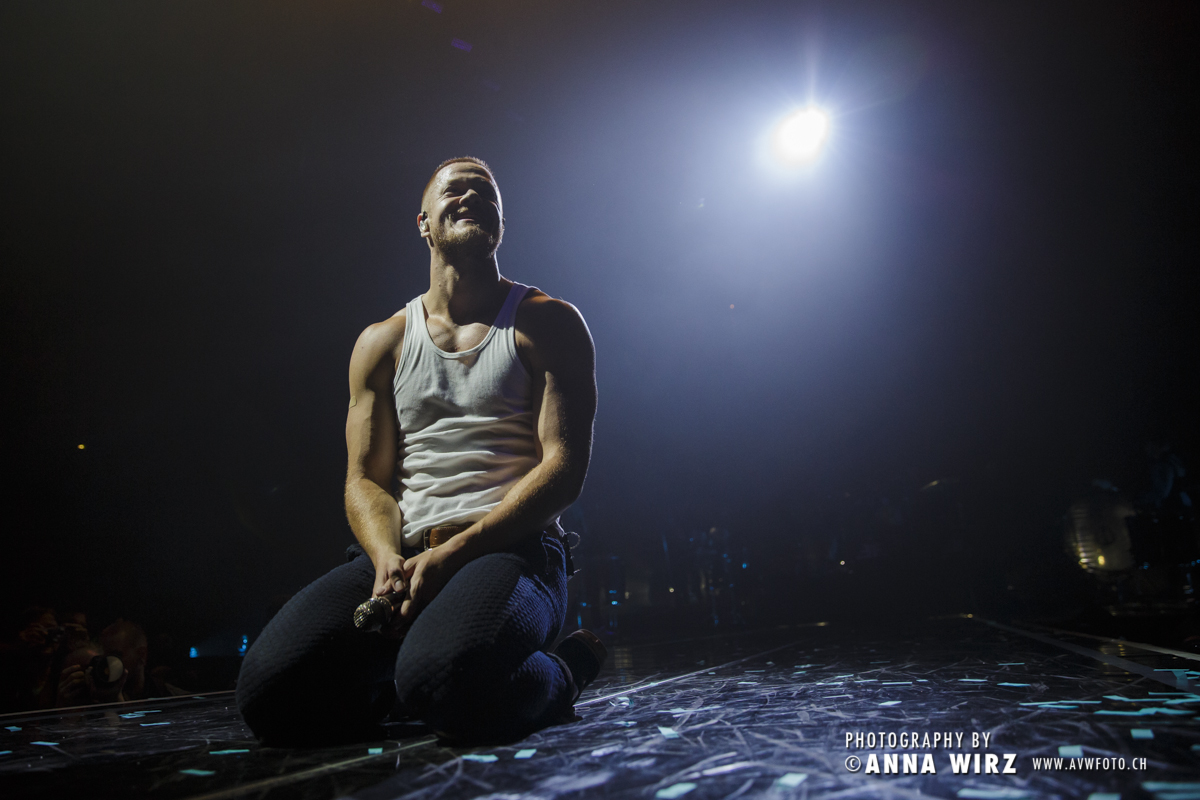 Part of this transformation stems from health problems that Reynolds has had to deal with over the years. On stage, he talks about being diagnosed with depression and wanting to remove the stigma of mental health problems from public discourse, and rightly so.
It's all the more astonishing, then, how much joy he and the band exude throughout the concert - a joy that is transmitted directly to the audience. Songs like Believer, Whatever It Takes, Demons, Rise Up and Thunder turn into singalongs that raise the levels of happiness to euphoric heights. A thoroughly enjoyable evening of music.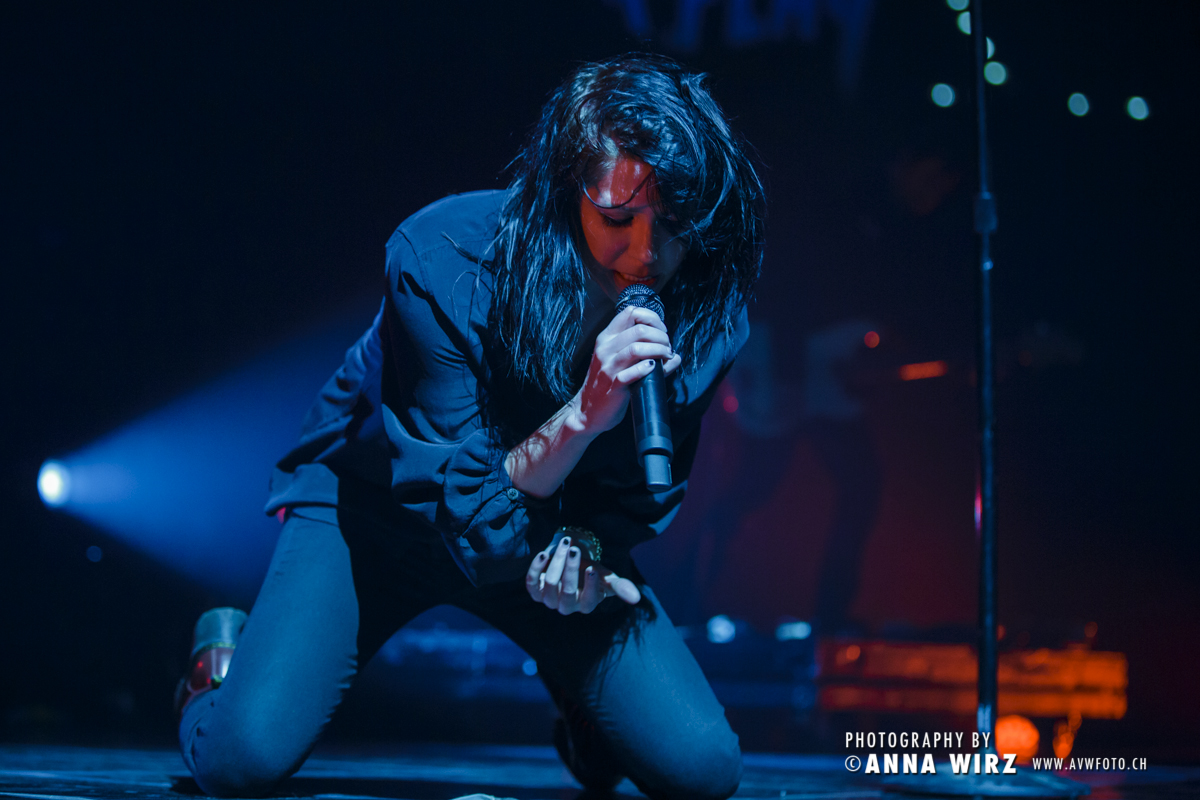 Support comes from American singer and songwriter K. Flay, whose music is hard to pin down - is it pop, is it indie rock, is it hip hop? Her lisping vocals are, for lack of a better term, the "indie pop voice" or "faux naif" style used by Halsey, Selena Gomez, Kat Edmonson and (too) many others. Not everyone's cup of tea. But she's a charismatic performer who owns the stage - someone to watch out for.
- Anna Wirz
Setlist (source: Setlist.fm):
Birth (Show intro)
I Don't Know Why
Believer
It's Time
Gold
Three Little Birds (Bob Marley & The Wailers cover)
Whatever It Takes
I'll Make It Up to You
Intermission (Mouth of the River Intro)
Mouth of the River
Yesterday
Start Over
Demons
Intermission (Rise Up Intro)
Rise Up
On Top of the World
Intermission (Video with Galaxy)
B-Stage, acoustic
Next to Me
Bleeding Out (with "Warriors" snippet at the end)
I Bet My Life
Intermission (Video with M. L. King)
Thunder
Walking the Wire
The Fall
Radioactive