Editors in Lausanne - 16 October 2022
Editors just seem to get better and better. Starting out as an indie rock band in the noughties, over the years they kept adding layers of electronica and experimentation, growing stronger with each consecutive album. Their newest, "EBM", is characterised by the industrial electronica of musician and producer Benjamin John Power, a.k.a. Blanck Mass, who joined the band as a full-time member in 2022.
Editors are one of the great live bands. Singer Tom Smith has a gorgeous baritone and a lively stage presence, while the band, now a six-piece, is a powerhouse formation.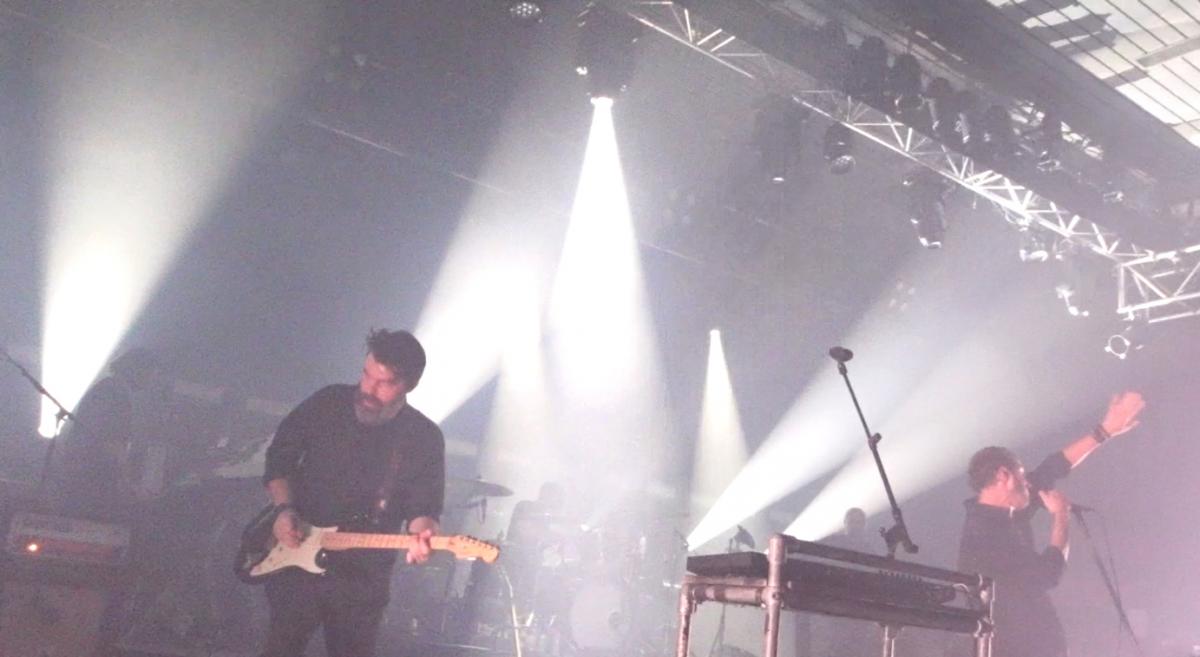 At Les Docks in Lausanne, they kicked things off with two strong entries from the new album, "Heart Attack" and "Strawberry Lemonade". The multi-layered guitar- and electronica-driven soundscapes and retina-scorching lighting design set the tone for the rest of the concert.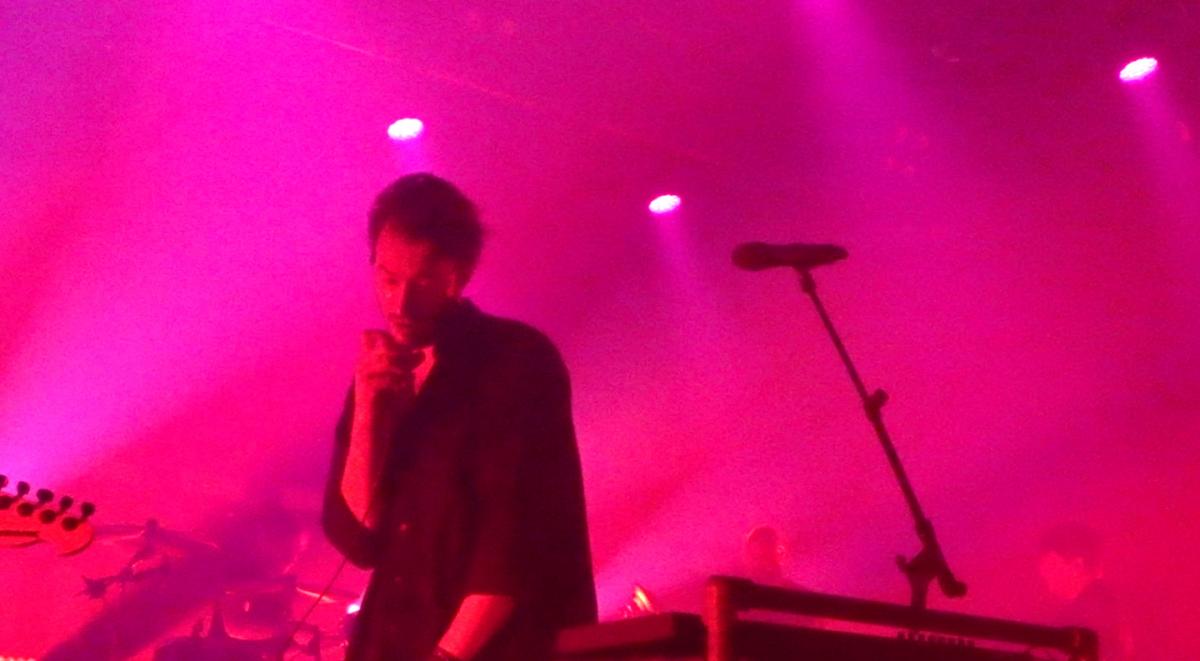 More recent songs like "Picturesque", "Magazine" and "Frankenstein" merged experimentation with danceability, while older tracks like "Bones" and "Munich" were given a fresh coat of paint with new arrangements. "All The Kings" was a masterclass in how to combine vocals and electronica, and "No Harm" used blue lighting, guitar drone, hypnotic drumming and Smith's impeccable voice to astonishing effect.
It wasn't all just sensory overload. Tom Smith solo on acoustic guitar, singing "Nothing", was a quiet and goosebumps-inducing highlight. Kudos to the excellent audience, too - a raucous crowd when enthusiasm and cheering was called for, but equally able to shut up and let the quiet moments shine. What a joy.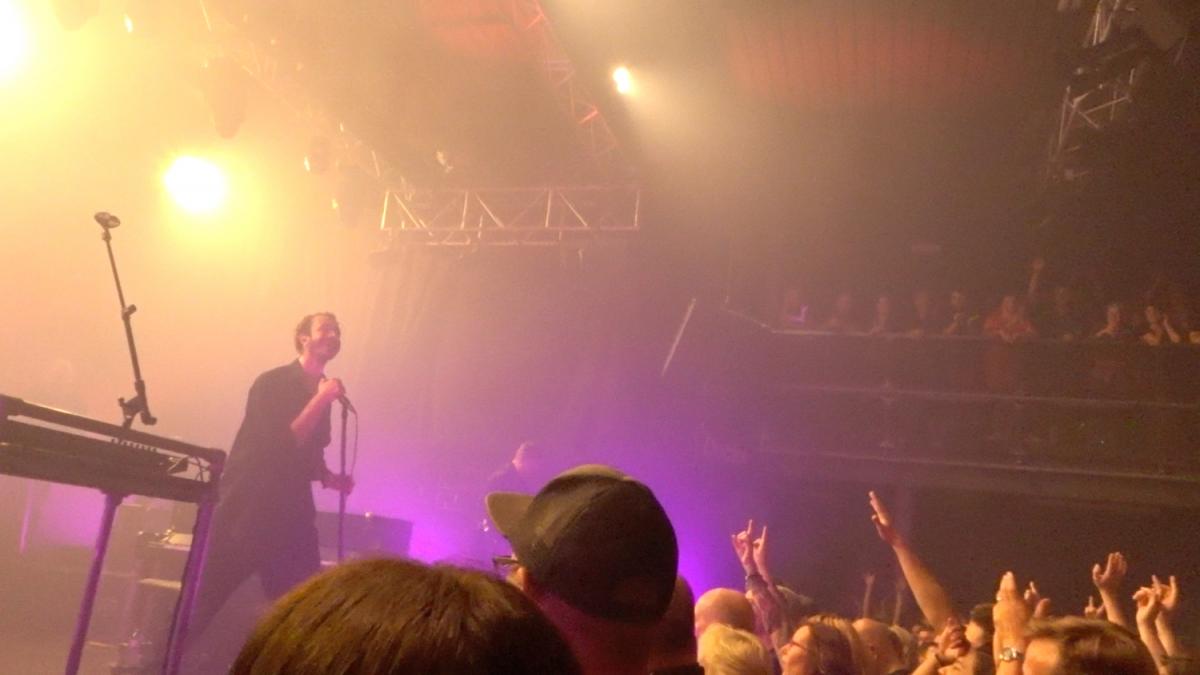 Bonafide banger "Papillon" was the set closer, with the Sunday evening audience dancing and singing along as if it were a Saturday night. An exceptional evening, and as flawless as any concert could ever be.
Outstanding support came from UK coldwave duo The KVB, whose synth-driven melodies were a catchy delight.
- Anna Wirz
Heart Attack
Strawberry Lemonade
Bones
Karma Climb
Picturesque
In This Light And On This Evening
Sugar
Magazine
All Sparks
Vibe
The Racing Rats
Frankenstein
Nothing
All The Kings
Blood
Smokers Outside The Hospital Doors
Kiss
No Harm
Strange Intimacy
Encore:
An End Has A Start
Munich
Papillon