The Cure in Basel - 19 November 2022
No band could possibly still be this good four decades into their career, surely? Yes, they could. Formed in 1978 and with thirteen studio albums under their belt, The Cure continue to pack venues as they tour the world. Their schedule is relentless, three nights in a row, one day off, then two nights again, each concert almost three hours long – how on earth do they do it?
Robert Smith's voice sounds as strong and iconic as ever, perhaps more emotional than ever, singing through tears in the hypnotic "Endsong", the loss of family in recent years a heavy influence on this and other new songs.
Simon Gallup paces the stage, bass slung low in his trademark style; Perry Bamonte is back on keys and guitar; and long-time band members Reeves Gabrels, Roger O'Donnell and Jason Cooper complete the picture.
Whole families are in attendance at this concert, kids on parents' shoulders, generations coming together for this music, this dark, happy, sad, poppy, genre-defying music.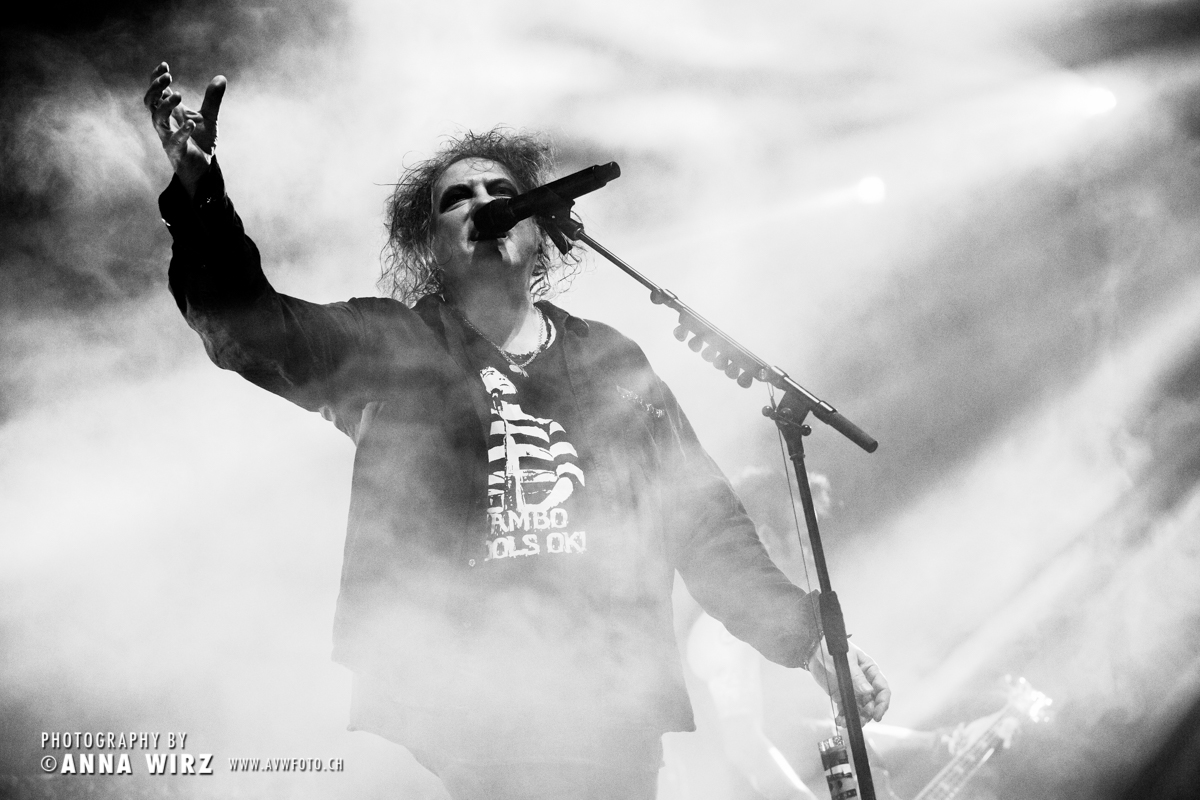 It takes a while for the audience to warm up, to have the patience to listen to and dive into the band's long soundscapes. Energy and attention levels ebb and flow.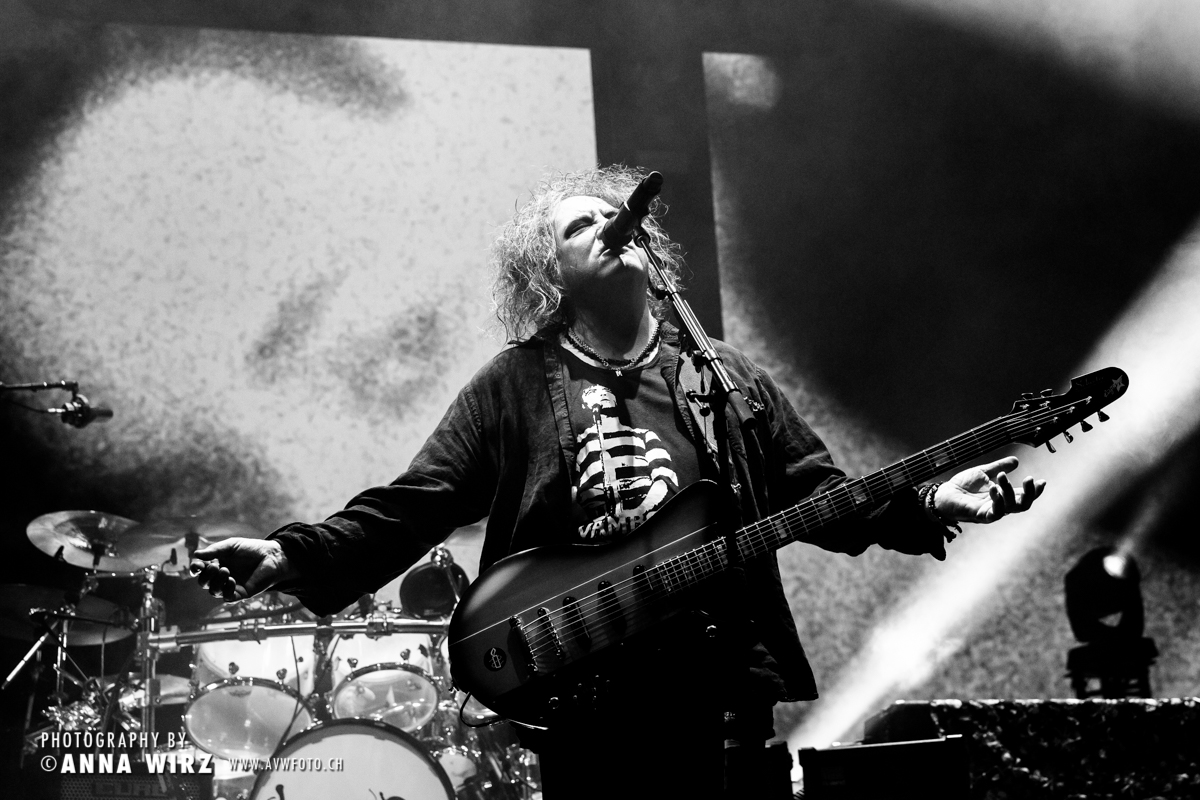 The band's setlists are long and varied – 28 songs a night, the classics, album tracks, rarities. They play "The Hanging Garden" here in Basel, they play "Burn" and "Shake Dog Shake" and "Want". The pulse of the bass on "A Forest" remains peerless, a spectacular highlight on an evening full of delights.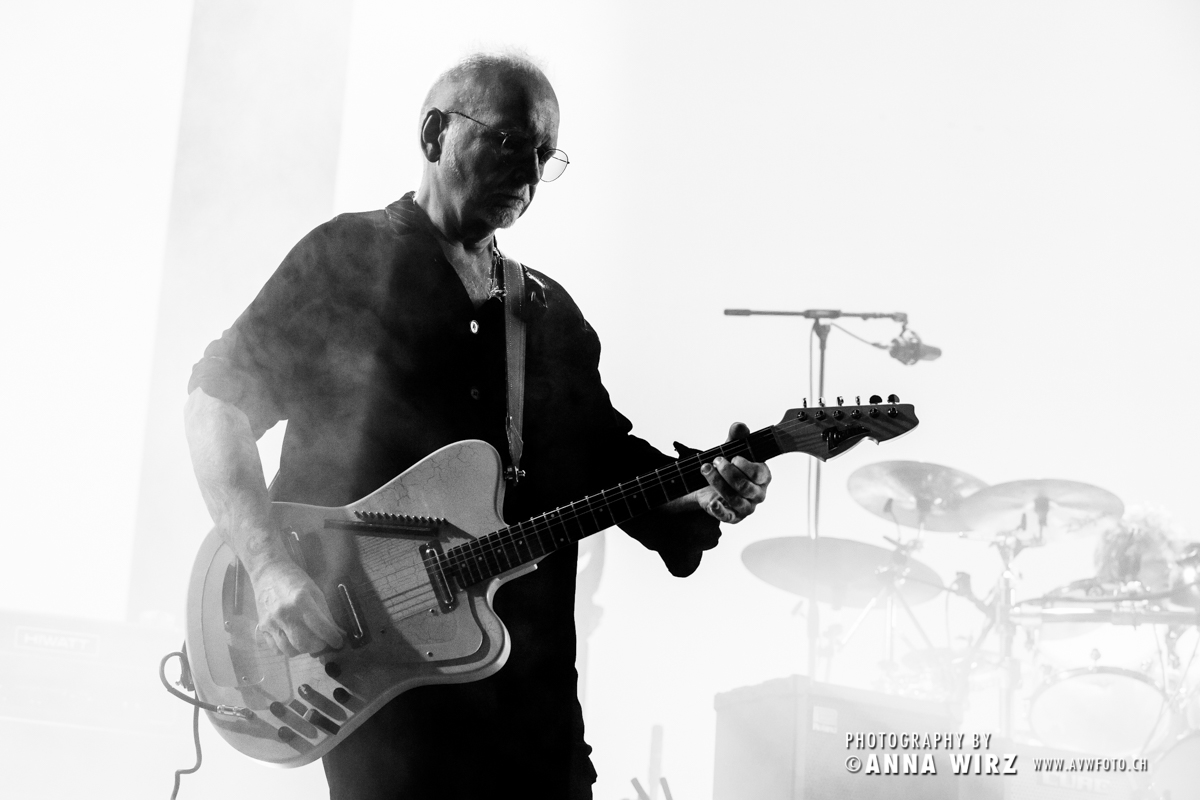 The Cure's encores alone are longer than most bands' entire setlists. The last eight songs are a dizzying feast of Big Hits – "Lullaby", "Friday I'm in Love", "Just Like Heaven", "Boys Don't Cry". Everyone goes wild, dancing, singing, reliving their youth, living their youth.
As the concert ends, Smith walks the length of the stage, bowing, smiling, pausing here and there as if wanting to say goodbye to every single person in the audience. The cheering and clapping is deafening, a show of overwhelming love for this man and his band. The sound of this love rolls across the St. Jakobshalle onto the stage, a moving tribute to the enduring legacy of The Cure's music.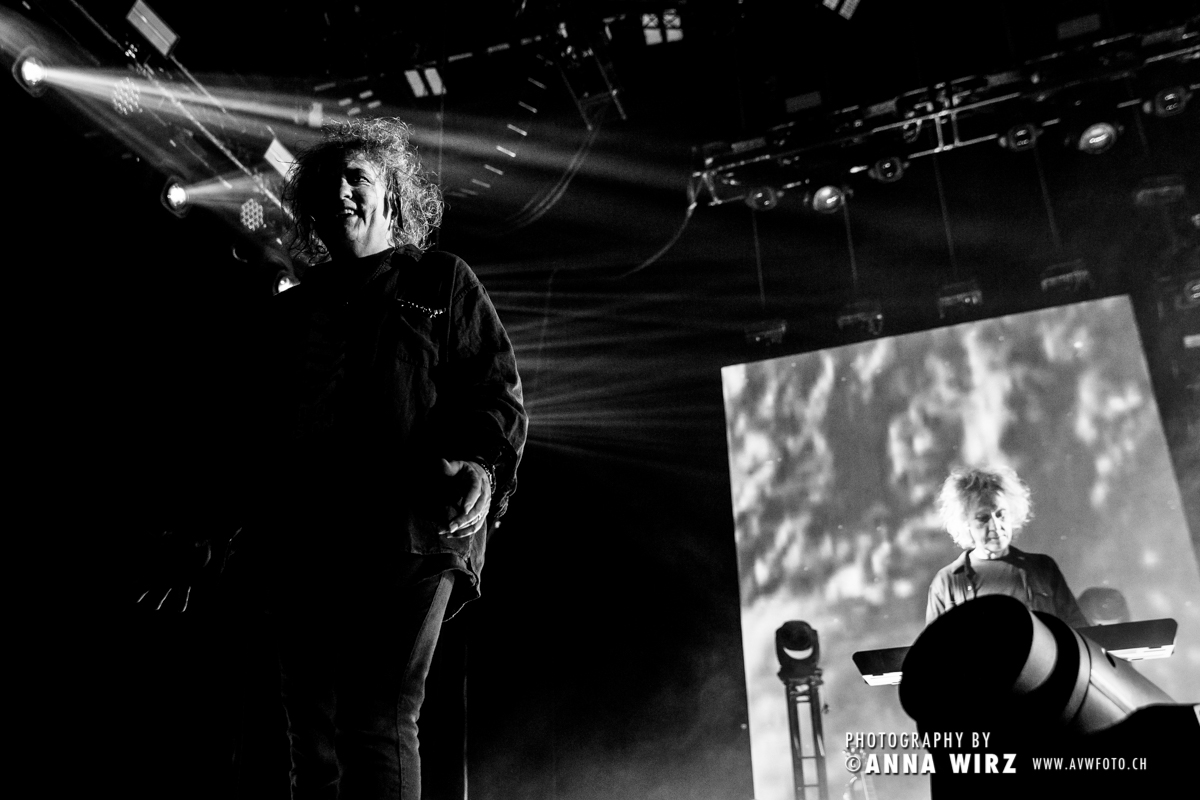 Support act The Twilight Sad are the perfect complement to The Cure – dark, driving, moody, with singer James Graham's gorgeous Scottish-accented vocals and intense performance style utterly absorbing.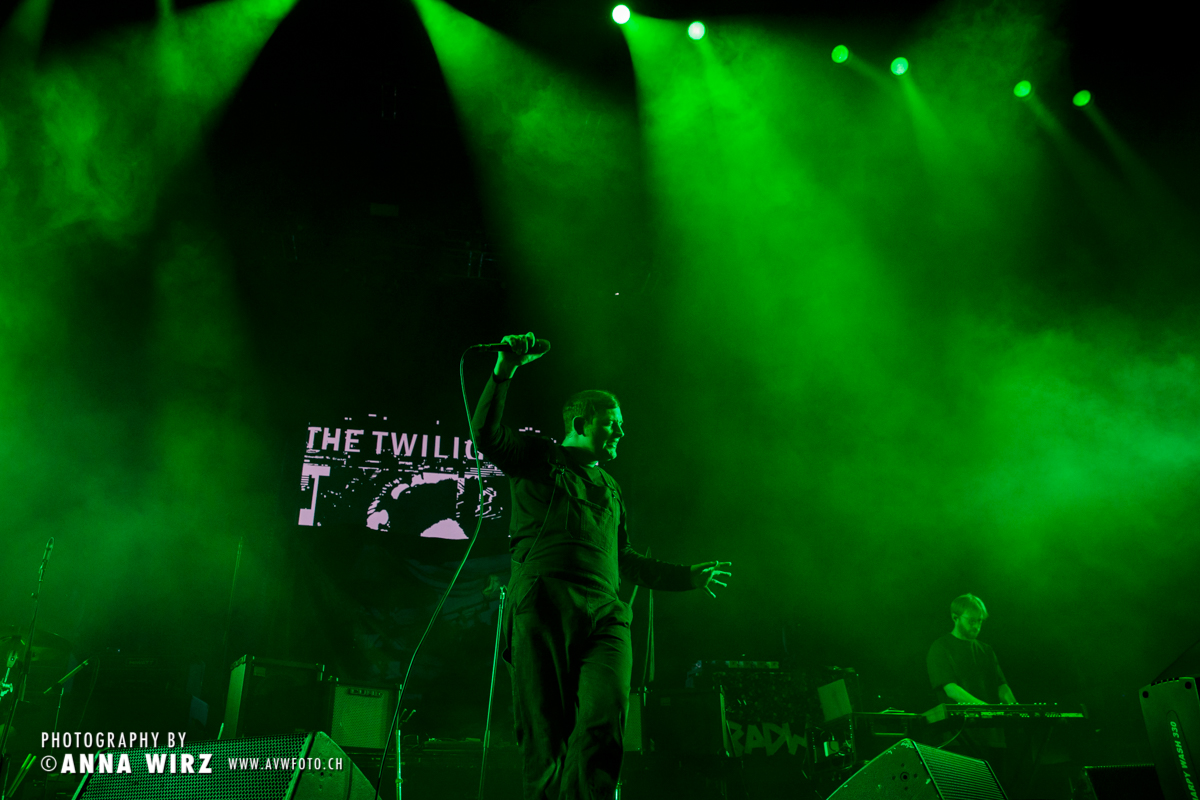 - Anna Wirz
Promoter: Gadget
Photos of The Twilight Sad are here.