Bank For International Settlements celebrates 90 Years - October 2021
Ask anyone on the streets of Basel, or anywhere in the world for that matter, what they think of when they're asked about industry and commerce in our fair city - the common reply would be Life Sciences or Pharmaceuticals. But did you know that for the last 90 years, Basel has been home to the Bank For International Settlements, more commonly known as the "BIS"? Did you also know that the bank has assets of nearly half a trillion dollars, roughly three times that of the largest pharmaceutical company in the region?
The bank was chartered to facilitate reparations payments from Germany associated with its role in World War I, but a year after it got its start, the loans were suspended, and the BIS took on its current role of facilitating research and coordination of financial and monetary policy, as exercised by the 63 nations which are its member-shareholders. Basel is the global headquarters, and the building which houses its activities - located in the same plaza as the central train station - was built in 1970. The bank also has branches in Hong Kong and Mexico City.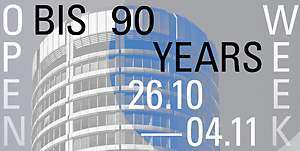 The celebration of the BIS's 90th anniversary, running from the 26 October to 4 November 2021, was originally scheduled for last year, but due to Covid restrictions, was rescheduled to 2021. In an effort to counter its secretive reputation, the event is meant to open the facilities of the bank for the first time ever, and host interactive exhibitions which help visitors to understand the basics of money, global trade, and the role central banks and the BIS play in coordinating associated policies.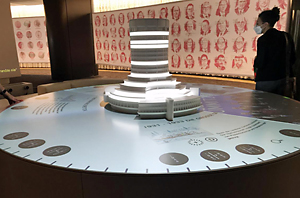 There's a pair of super-fun kiosks where you can design your own currency and print it out before taking it home as a souvenir. For statistics and data nerds, there is a large display which tracks the historical flows of capital across a global map with data going all the way back to the bank's inception.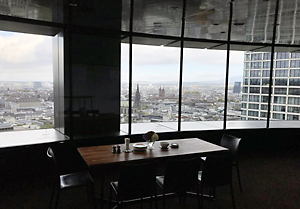 The showstopper, of course, is access to the dining room on the 18th floor. With bird's eye, panoramic views of the Basel region, the Black Forest in Germany, and the Vosges mountains in France, visitors can see the sights from a unique perspective, rarely available to the public. The dining area normally hosts dignitaries from around the world when they converge on the BIS for their coordination meetings.
For people interested in finance and history, or even those with a passing interest, the open house offers a unique opportunity to have a look inside a global center of finance and learn about its function and history in modern economic history. Entrance is free, and during busy times, visitors queue for access to the 18th floor.
Current Swiss Covid guidelines apply. English Show host Joel Radvanyi visited the BIS - listen to his report below.